Let the weekend begin! I've been running around the house like a crazy person all day trying to get the housework done so I can relax & enjoy the rest of the weekend. My sweet hubs offered to take our tiny men to a baseball game so I could have a couple hours alone. Bless that sweet man and may the odds be ever in his favor with those two tiny love goblins.
I'm starting the weekend off right with one our favorite go-to cocktails, vodka soda's. It's crisp, refreshing & always a crowd pleaser. The great thing about this drink is that you can add almost any fruit to it and it never disappoints. I've been on a blueberry kick lately and the great thing about this recipe is that it only takes about 5 minutes to prep.
This adorable off the shoulder top is even prettier in person and has the cutest open back. Get it HERE!
Now, onto the adult bevs…
I N G R E D I E N T S
Tito's Vodka
Sparkling Water, our favorite is Perrier
2 cups blueberries
Limes
Ice
D I R E C T I O N S
In a medium sized pan, add the blueberries and 2 tbsp. of water. Heat on the stove at Medium heat until blueberries burst (about 5-6 minutes). Remove from heat and pour puree into a jar, side aside to cool.
Grab a glass (I prefer using tin mugs as they help your drink stay super cold). Put 2 tbsp. of blueberry puree in the bottom then fill with ice. Next, add equal parts vodka & sparkling water… Yes, we like them strong!
Add a squeeze of fresh lime
Garnish with a lime wedge & toss in a couple blueberry skewers and voila! You're done!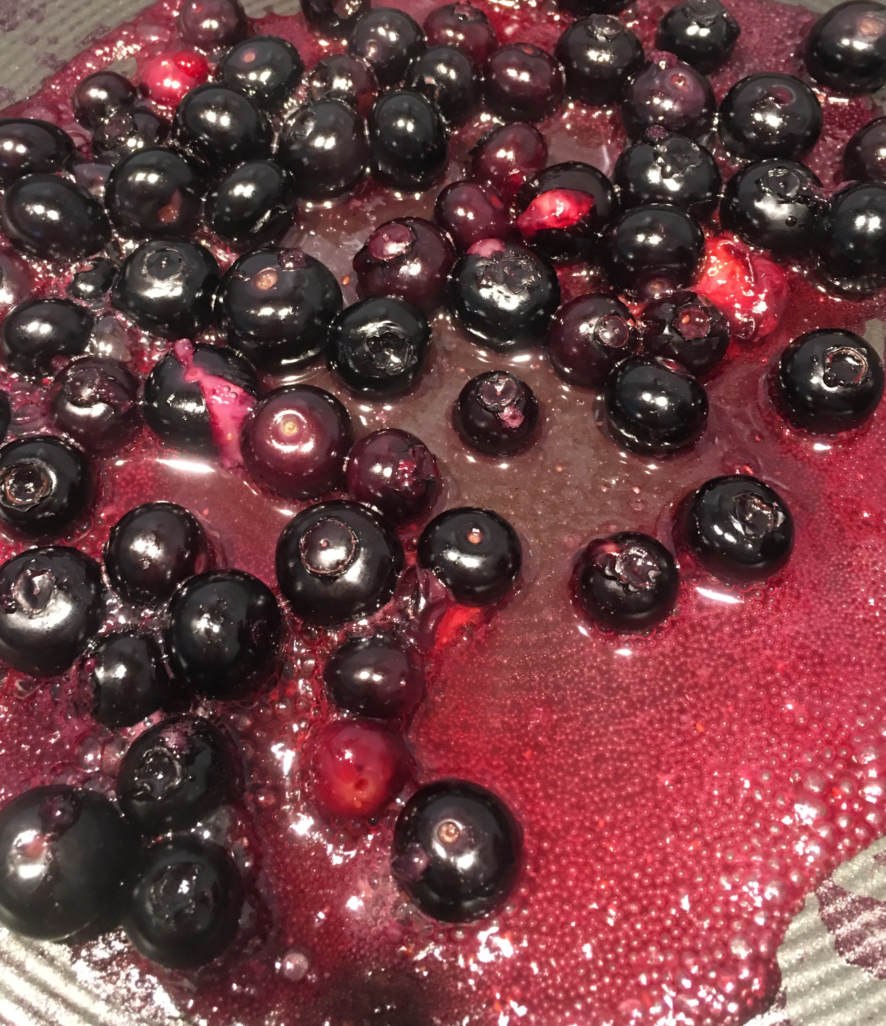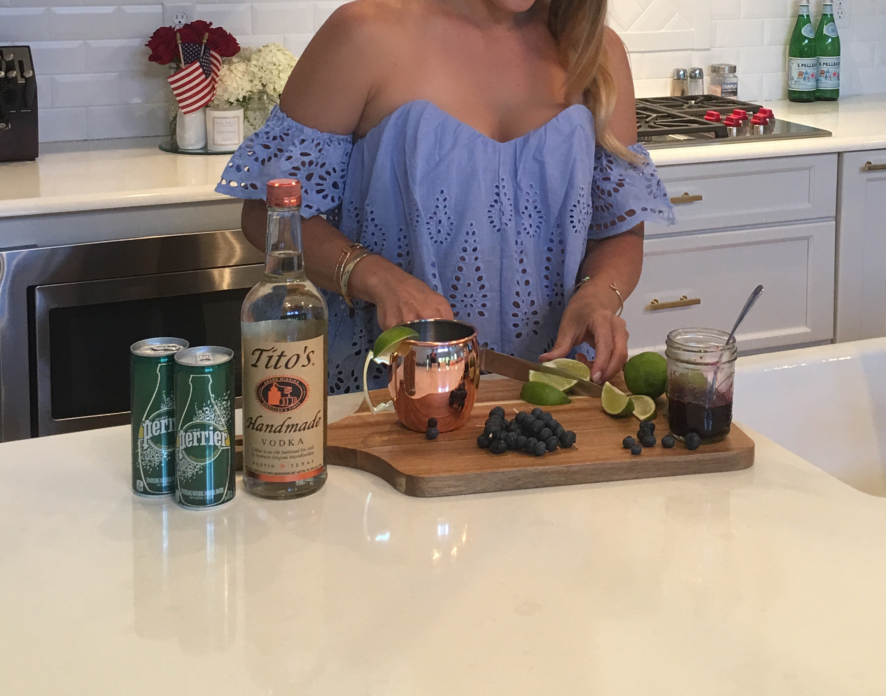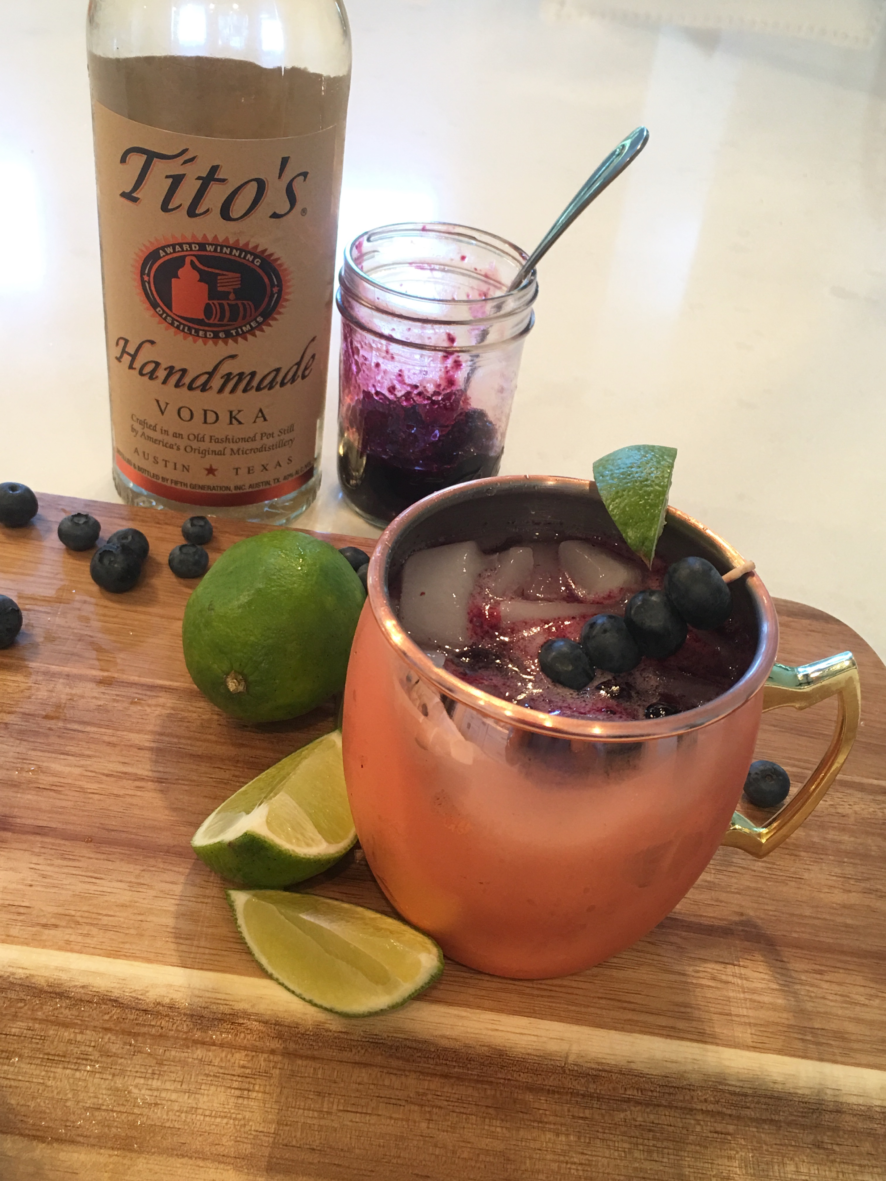 ENJOY THE REST OF YOUR WEEKEND!   XO