Summer is well on it's way and if you're anything like me, you've already been on the hunt for the perfect swimsuit cover up. Well search no more! I have found my new love this summer… sarongs. They are flattering on any body type, easy to throw on and effortlessly gorgeous.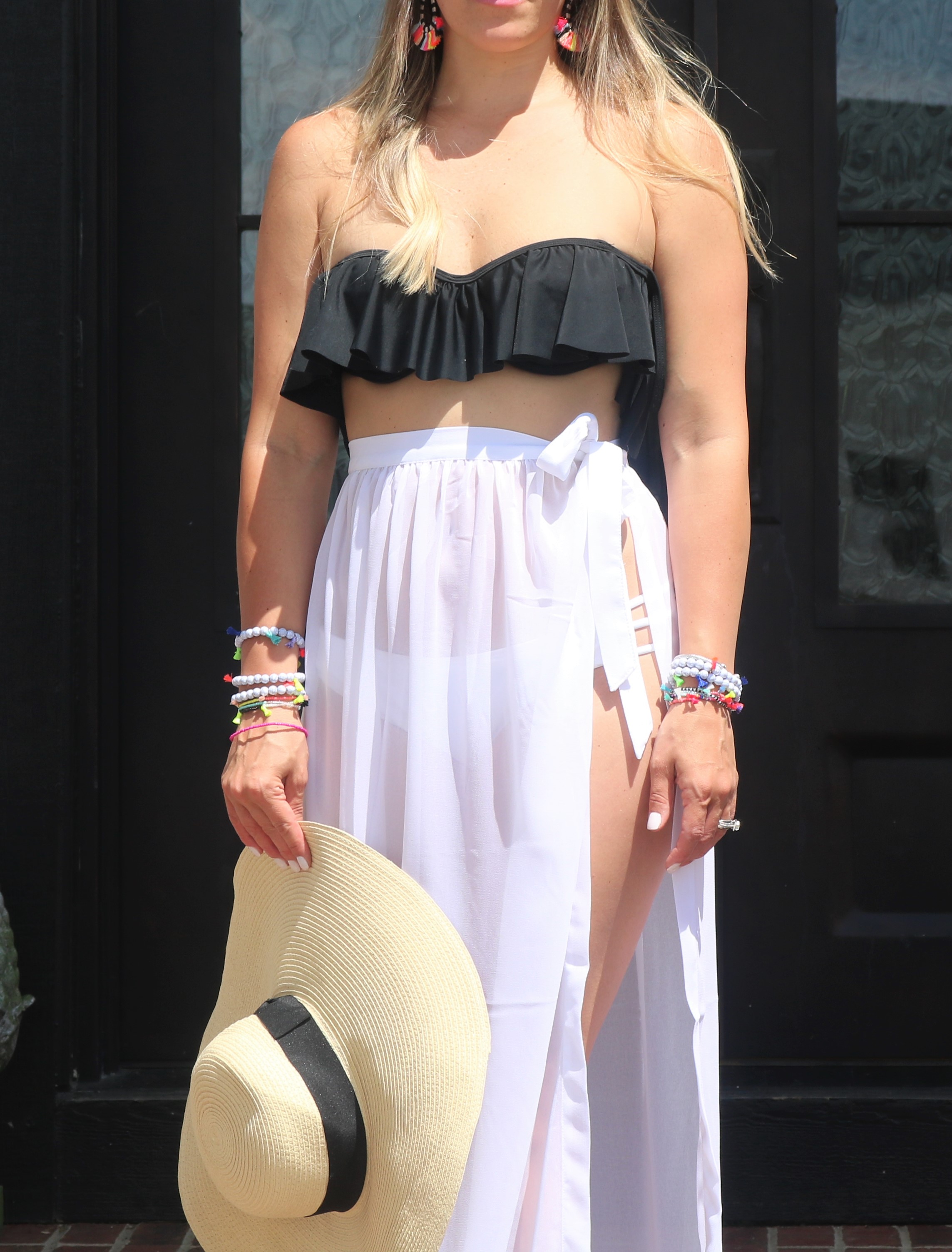 This white chiffon sarong is only $26 with the prettiest satin tie. Perfect for the pool or the beach, it's a great staple to your summer wardrobe. This black bikini top is actually off the shoulder but lately I've been wearing it with my arms out. I LOVE this top. It is so comfortable and only $20! Mix and max your bikini with these $15 strappy bottoms. These tassel and stacked beaded bracelets are a MUST for summer. They are so bright and fun and are adorable when layered together. BONUS, they are both on sale right now! These tassel drop earrings are also at the top of my list of favorite things this summer. You can dress them up or rock them at the pool. Finish  your look with a fun oversized hat and you're ready for some fun in the sun!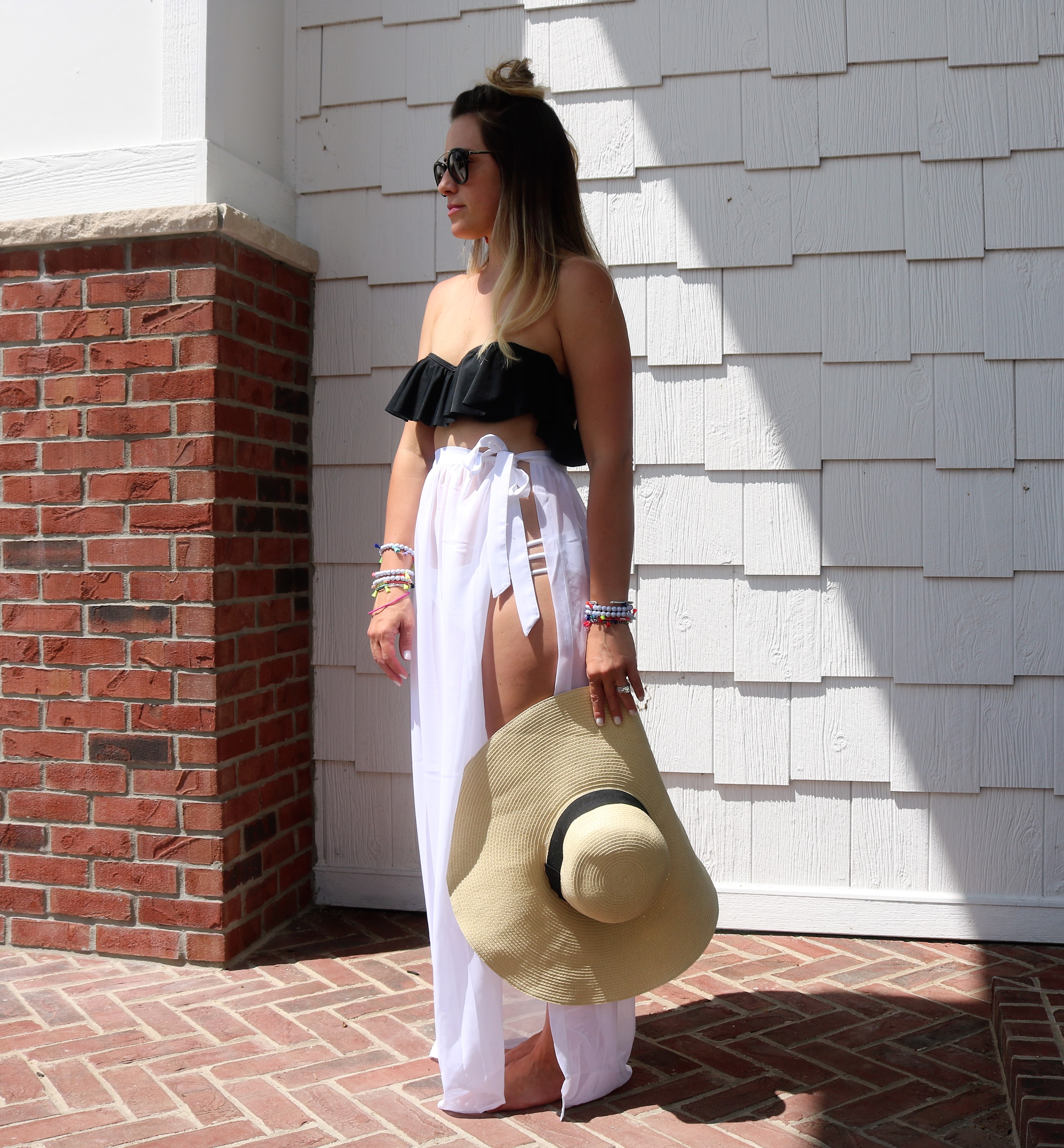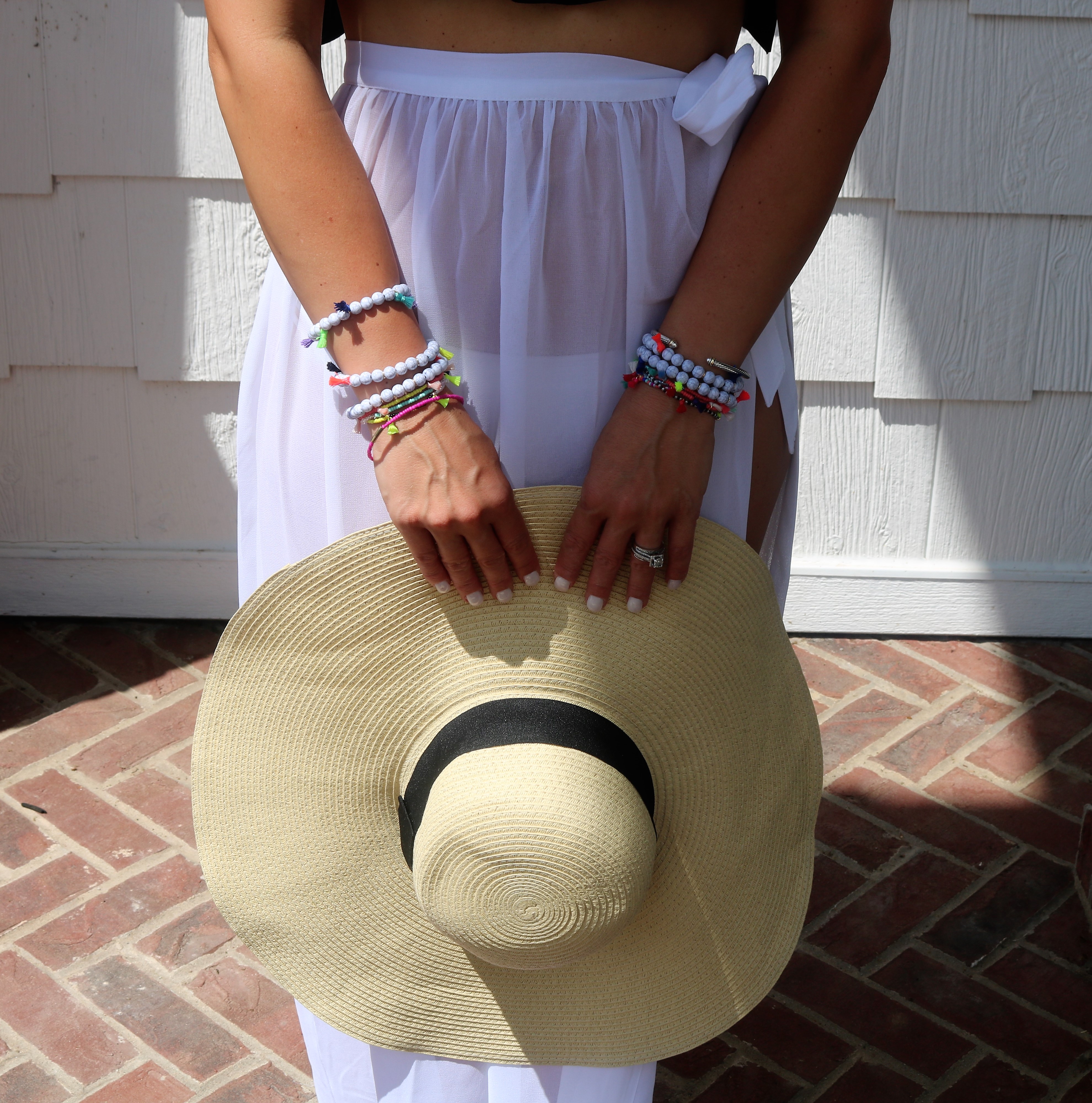 My sister and her sweet little family are staying with us this week. Celebrating the 4th at home with adult bevs, bbq and lots of sun. Check back in tomorrow for a post with my little sis and our little loves! Happy shopping!