Leaving Kansas City and moving to Iowa to attend college in 2004, I wouldn't have guessed that it would end up being my forever home. I met Doug my sophomore year and the rest was history. Aside from meeting my groom, I've also met some pretty amazing girls along the way. Some of them I met in college and others in the past few years. If I could just get my mom, little sister and high school BFF to move 3 hours North, my life would be complete. I definitely hit the jackpot in the friends department. They are beautiful inside and out and we have the best time when we get together.
Anytime is a good time to celebrate the special gal pals in your life. With Valentine's Day right around the corner, I thought it would be the perfect time to celebrate my girlfriends with a Favorite Things party. Food, cocktails and all things girly. Living in a house full of boys, I always welcome a ladies night with open arms. A handful of girls could not make it due to schedule conflicts and sick little ones. They were definitely missed and that just gives us yet another reason to get together sooner rather than later. If you have never been to a FT party you need to plan one ASAP!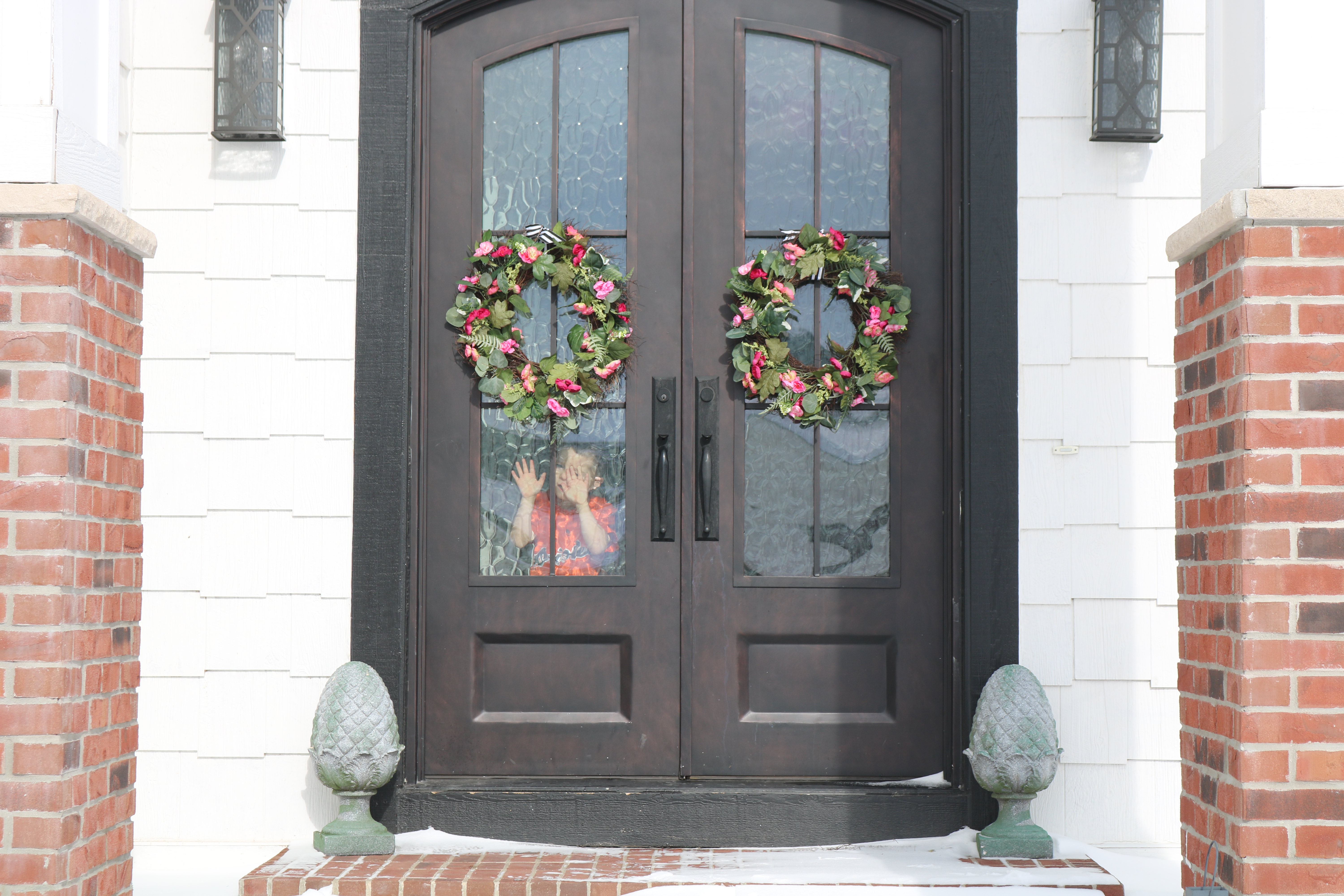 I spy my my mini welcoming commitee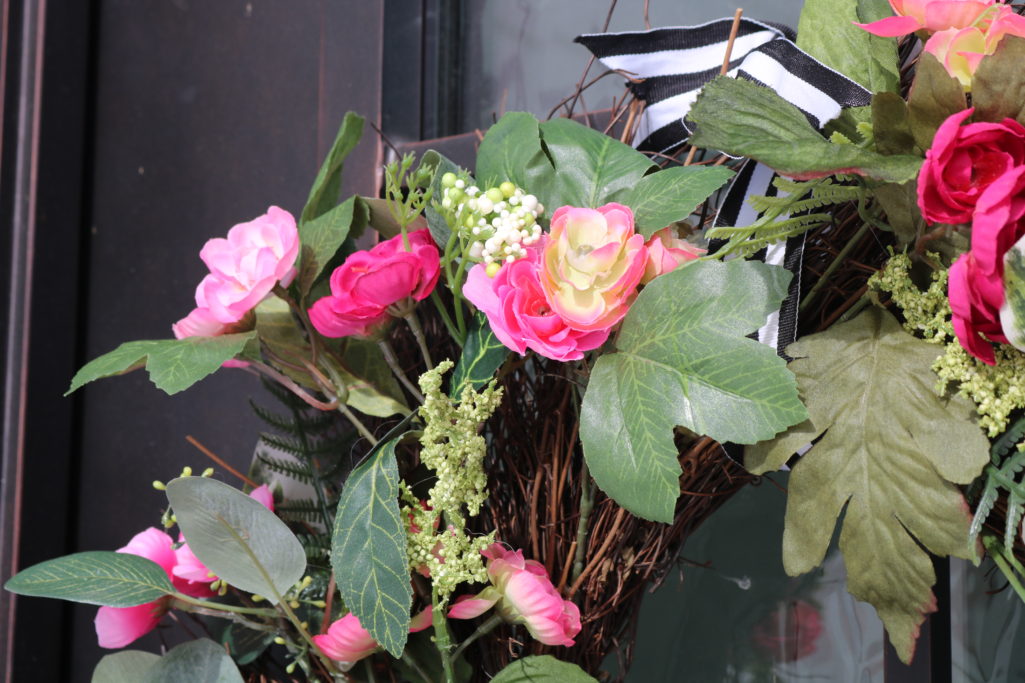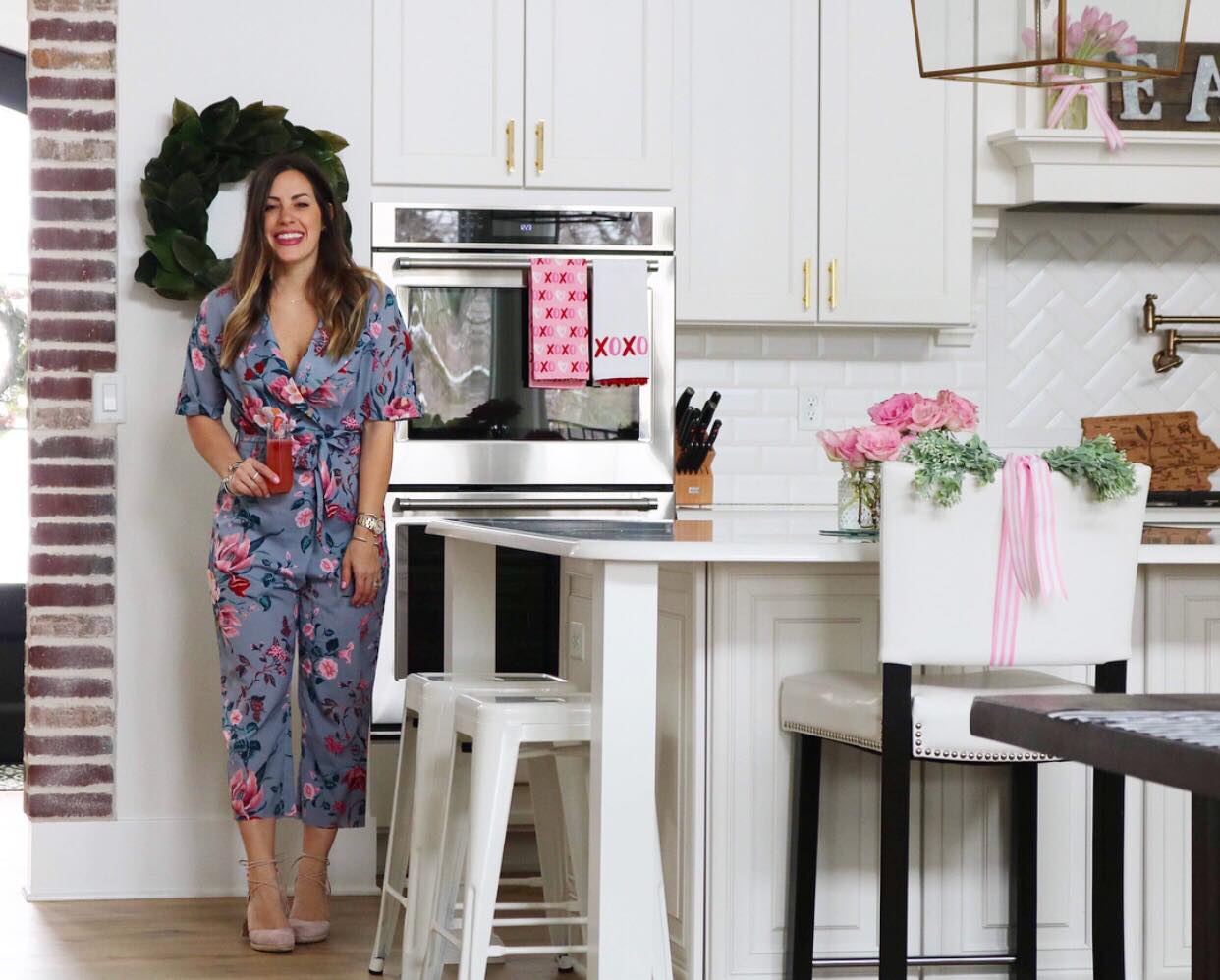 Here's how it works… I created an invite online and sent it via text to my guests. Everyone was asked to think of something under $10 that they currently love. This could be a beauty product, household item, food, kitchen gadget, etc. They were asked to bring 4 of that exact same item, unwrapped. For example, the first time I hosted a Favorite Thing's party I decided to bring my favorite dry shampoo so I bought 4 cans of it for the party. This time around I chose one of my favorite finishing powders (on sale when I purchased it). Everyone draws a number and takes turns choosing an item they would like to take home until all items are spoken for. Since everyone brought 4 items, each person went thru 4 times & left with 4 new items to take home and enjoy. It's a win-win for all! I snagged some bar earrings, a cosmetic bag, a lip gloss+mascara+starbucks gift card bundle (someone.. Ahem, my friend, Missy… did not follow the $10 rule) and a sleeping mask.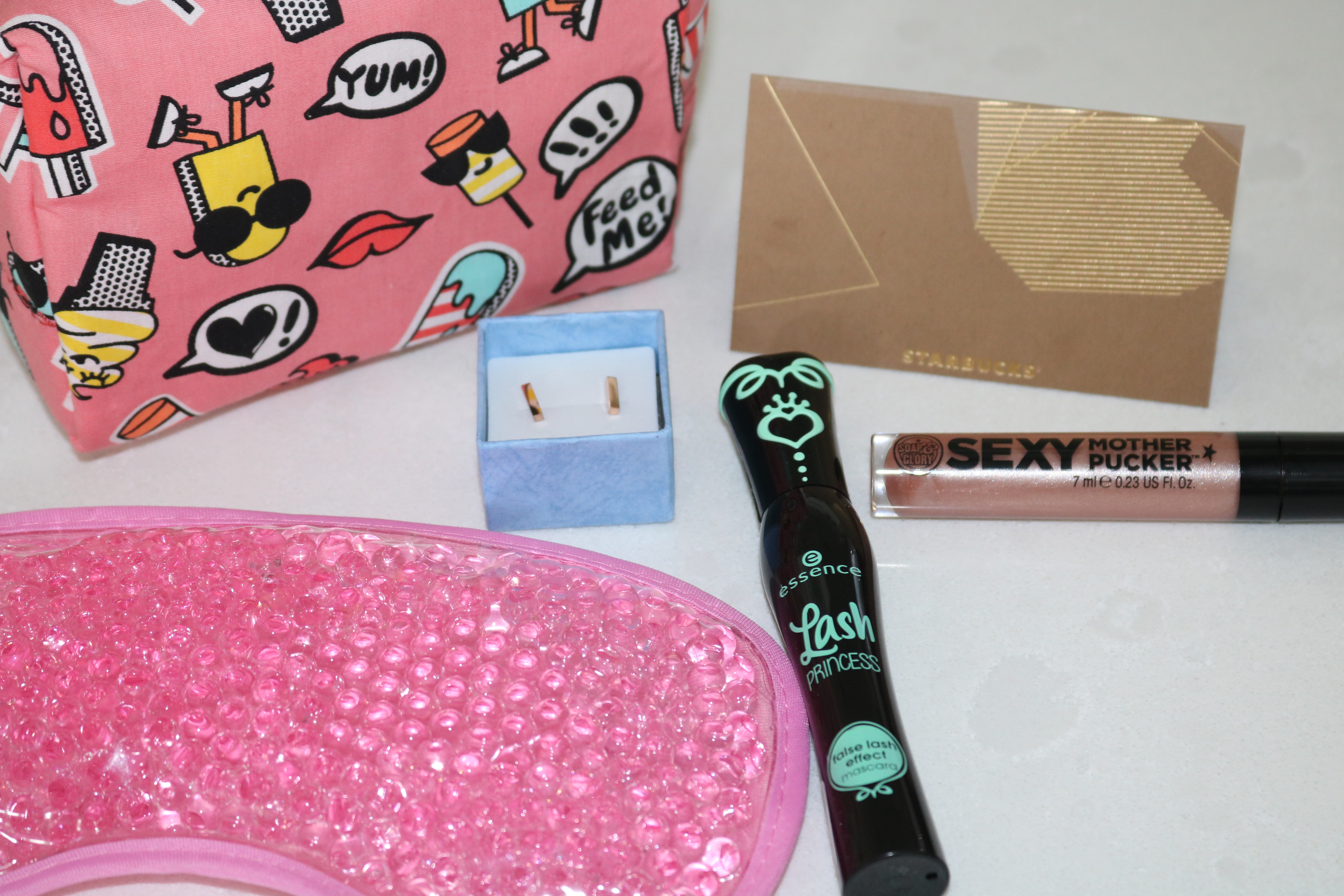 For a little extra fun, I asked everyone to wear white, pink or red. I ended up choosing a floral jumpsuit and my favorite Steve Madden espadrilles from last summer.  My shoes are not currently available but I've linked some other options that are almost identical.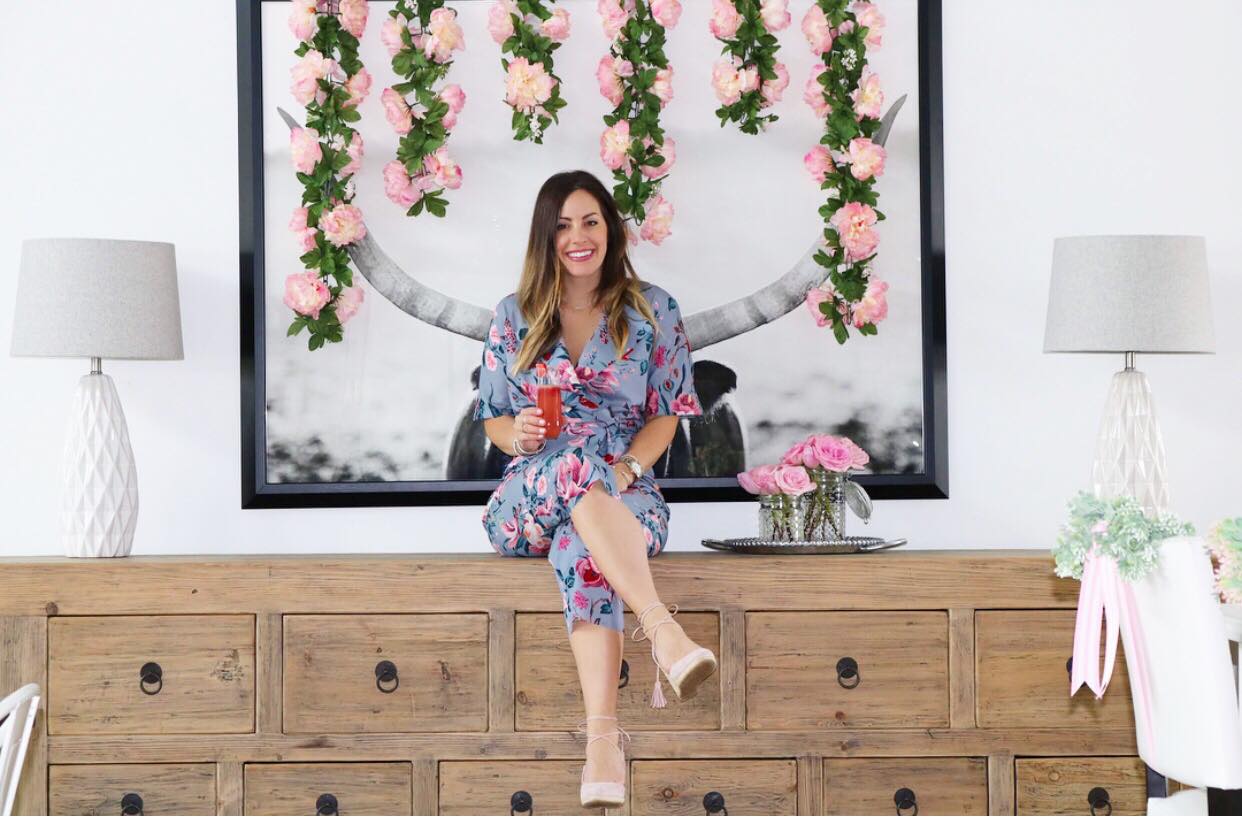 Now for the other fun part… One of my absolute favorite things to do is host get-together's. I love all the little details and find joy in planning a fun night for the people I love. The menu is by far my favorite thing to plan. This time around I chose smaller bites that the girls could easily pick up and eat throughout the evening. It's always fun to have a featured cocktail and a Pink Lady (pink moscato + strawberry vodka + strawberry lemonade) seemed appropriate for our Galentine's Day celebration.
MENU:
-Charcuterie Board
-Shrimp Cocktail
-Mini Italian sammy bites
-Asparagus & Ham rollups
-Mixed Berries
-Mini Tiramisu (Get the recipe HERE!)
-Red, white & Rose wine
-Pink Lady Cocktail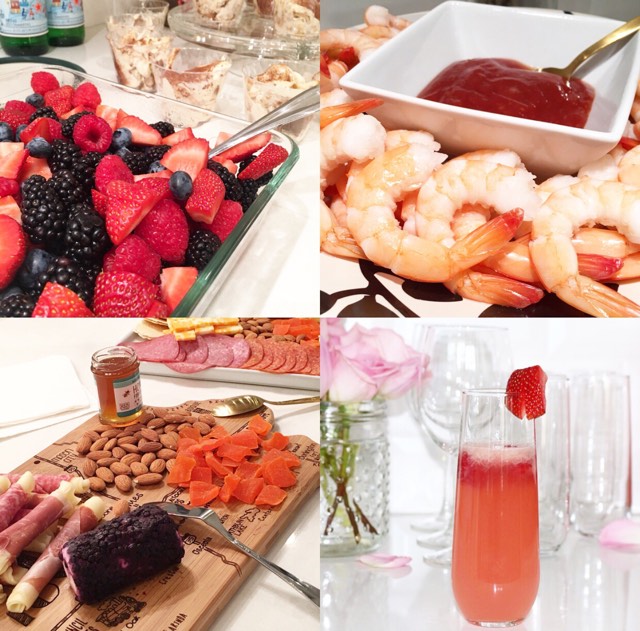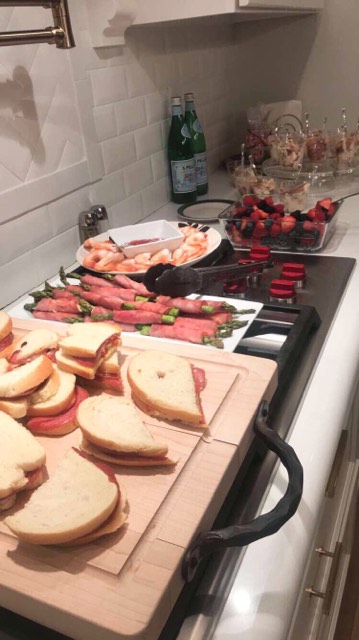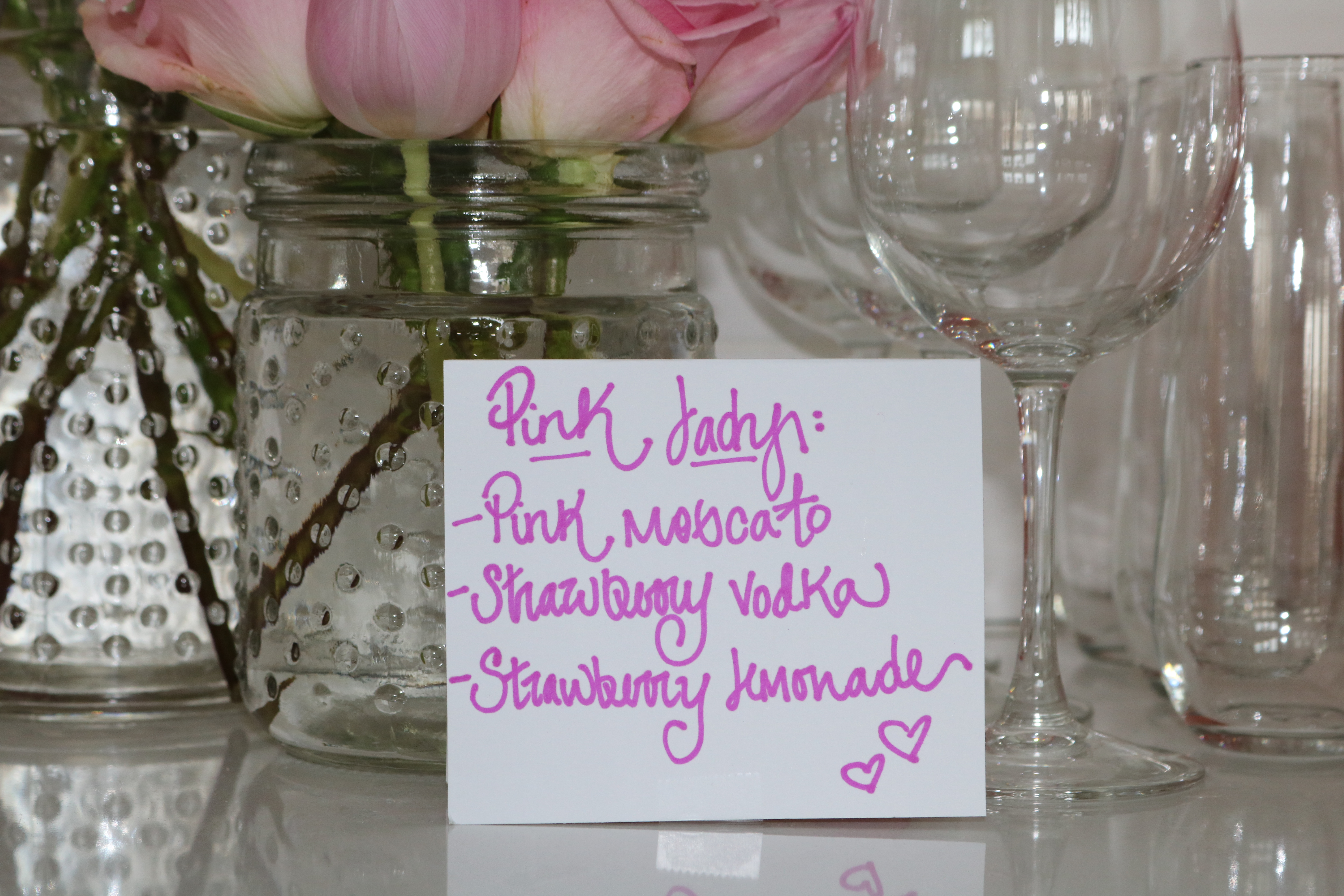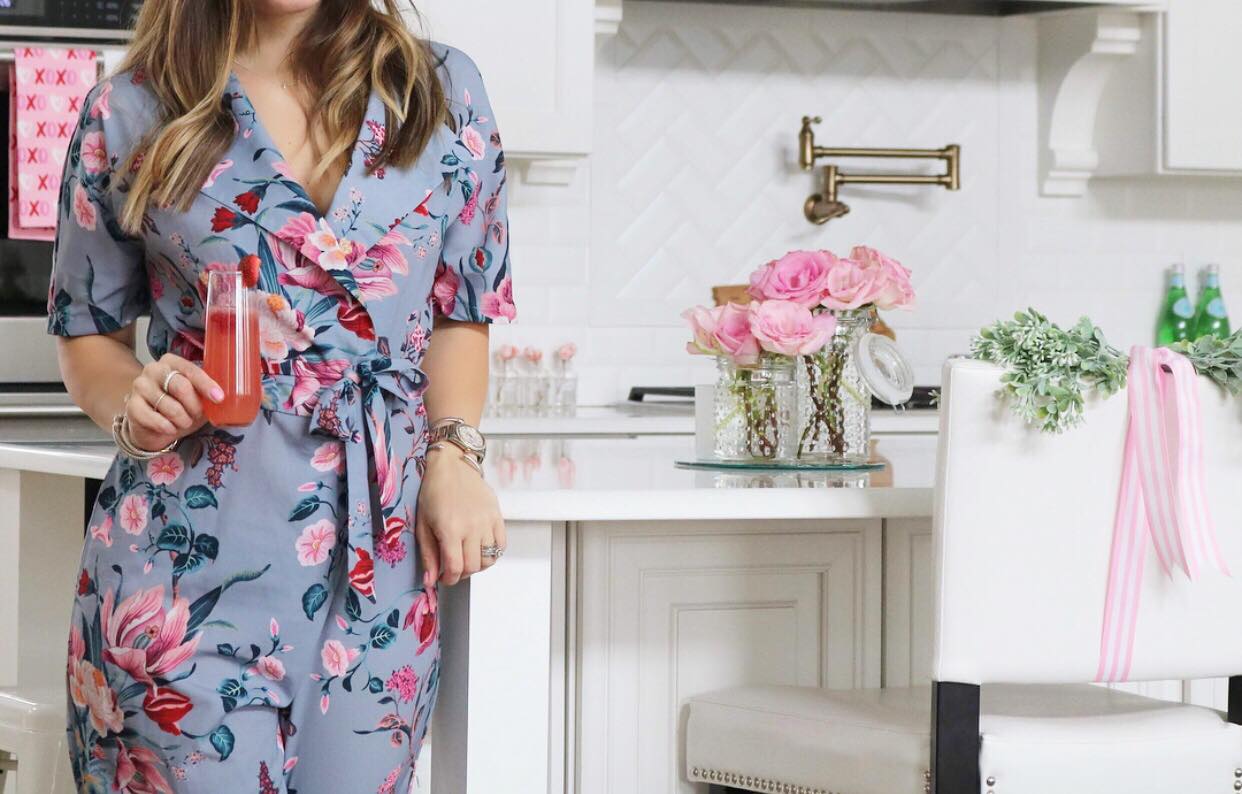 For decor, I chose a pale pink palette. Baby pink roses, tulips and some leftover faux-floral decorations I had from that one year I decided I was going to make floral crowns (it was fun while it lasted). I grabbed some simple gift bags at Michael's craft store and wrote each girls name on it with a chalkboard paint marker (Tip: Have a couple extra on hand in case you have some last-minute RSVP's). This makes it easier for everyone to take their gifts home.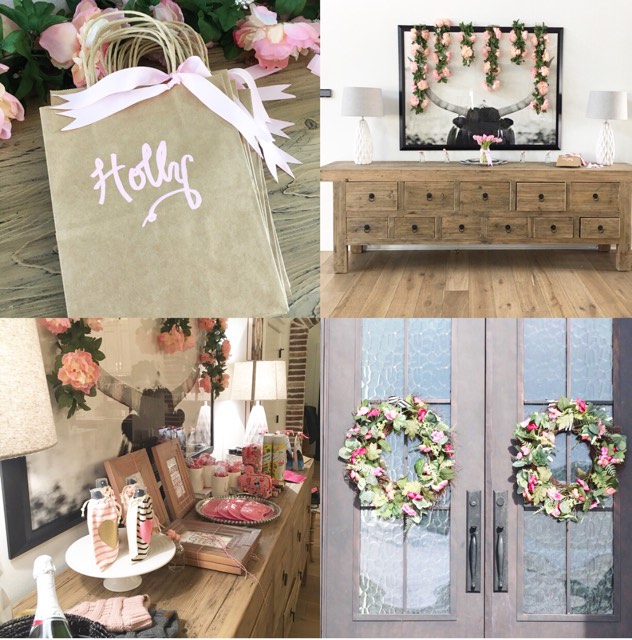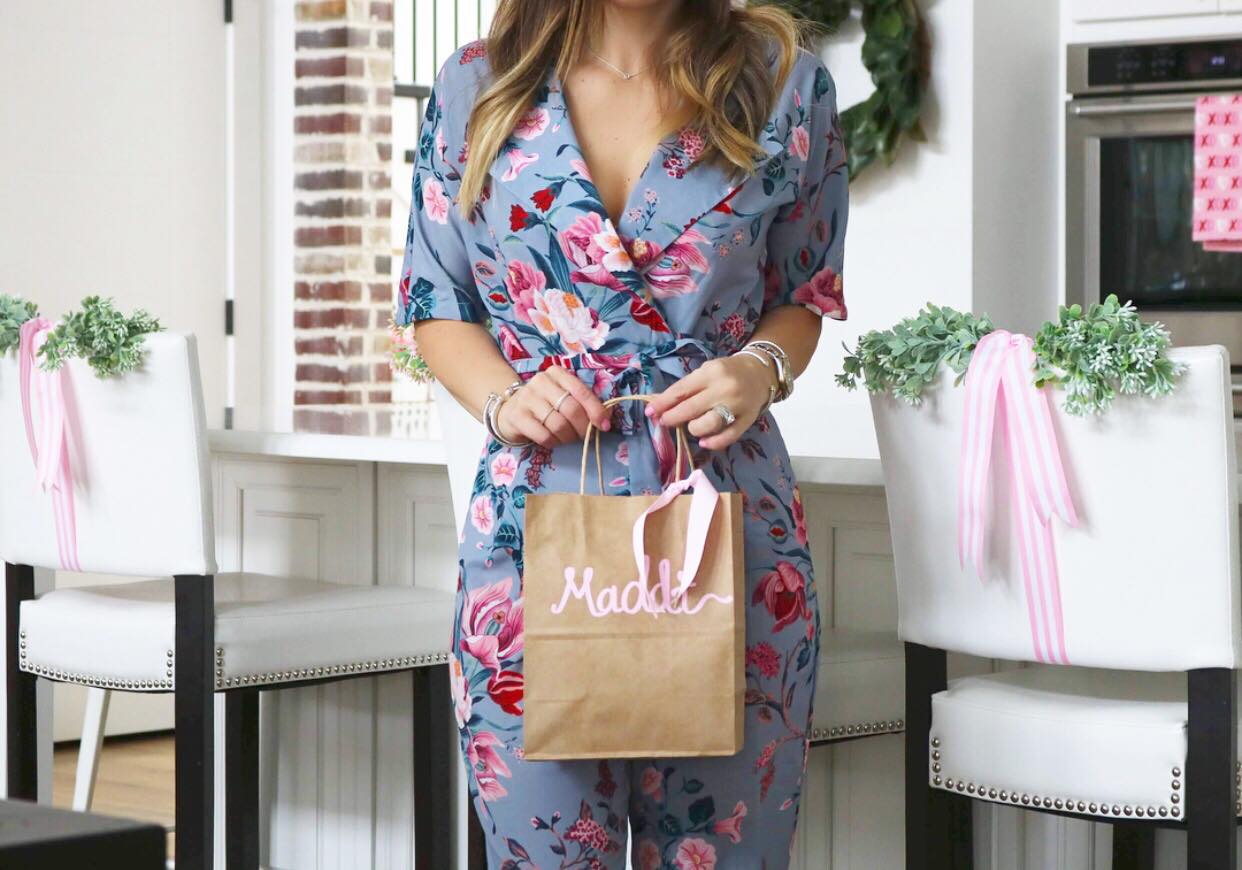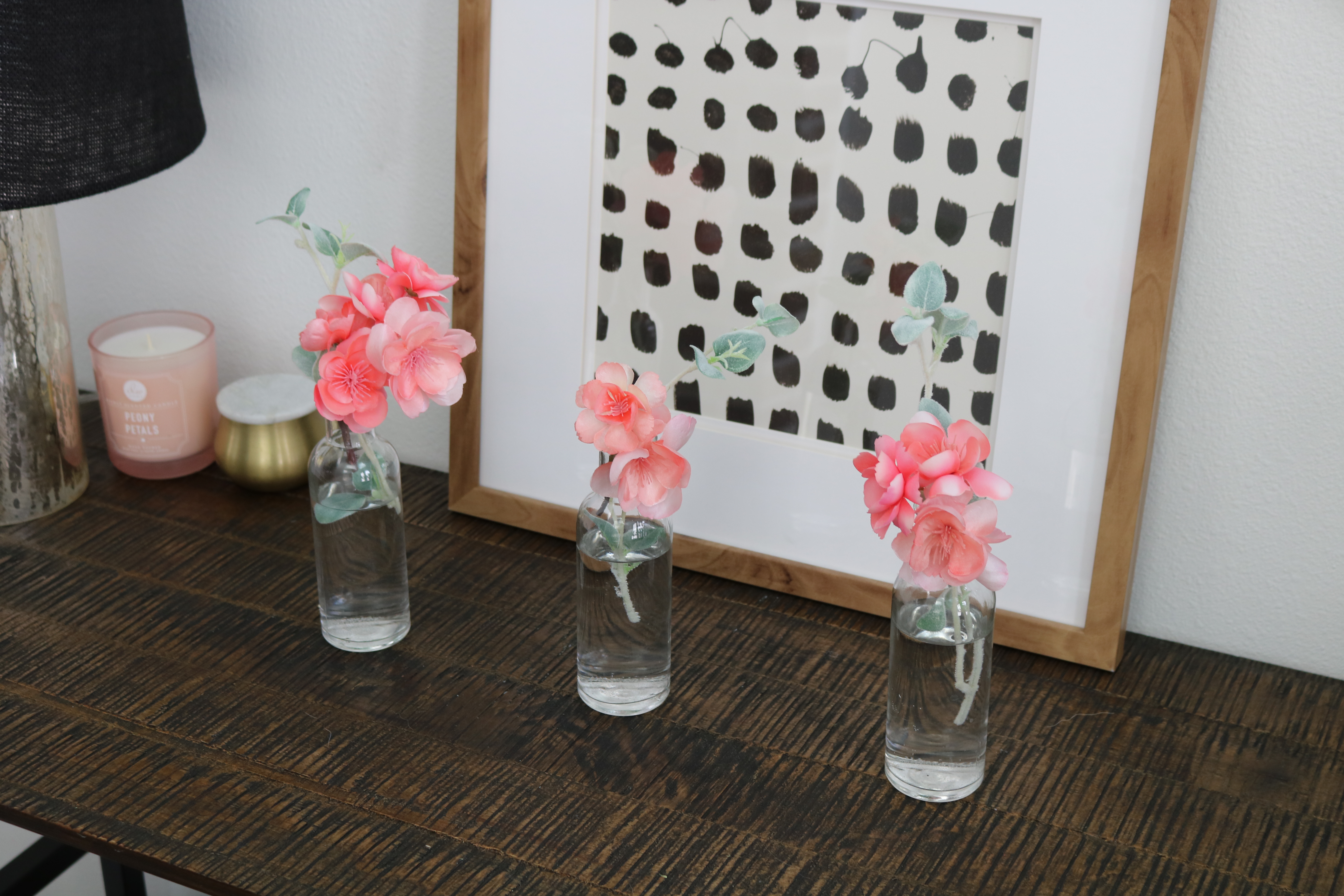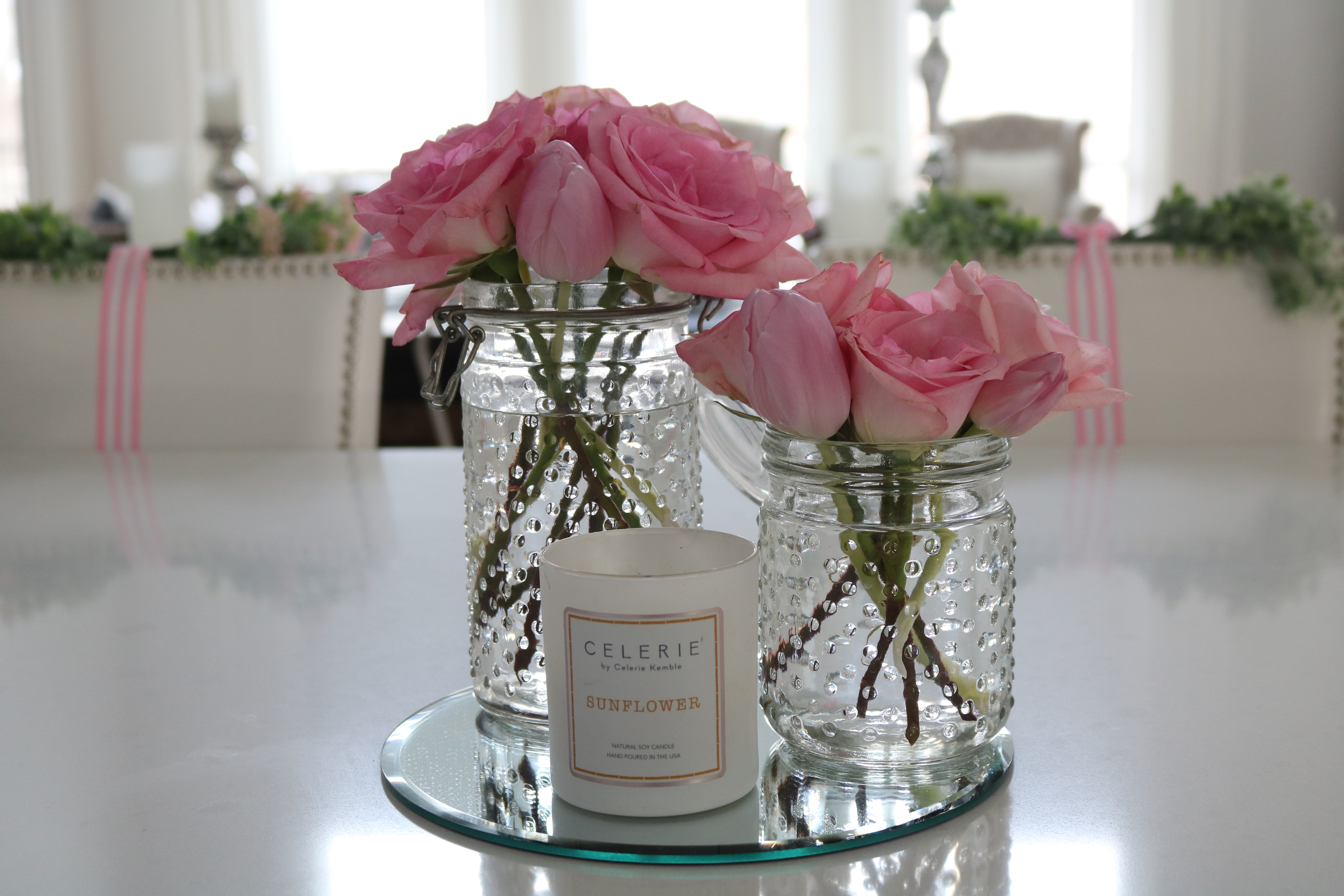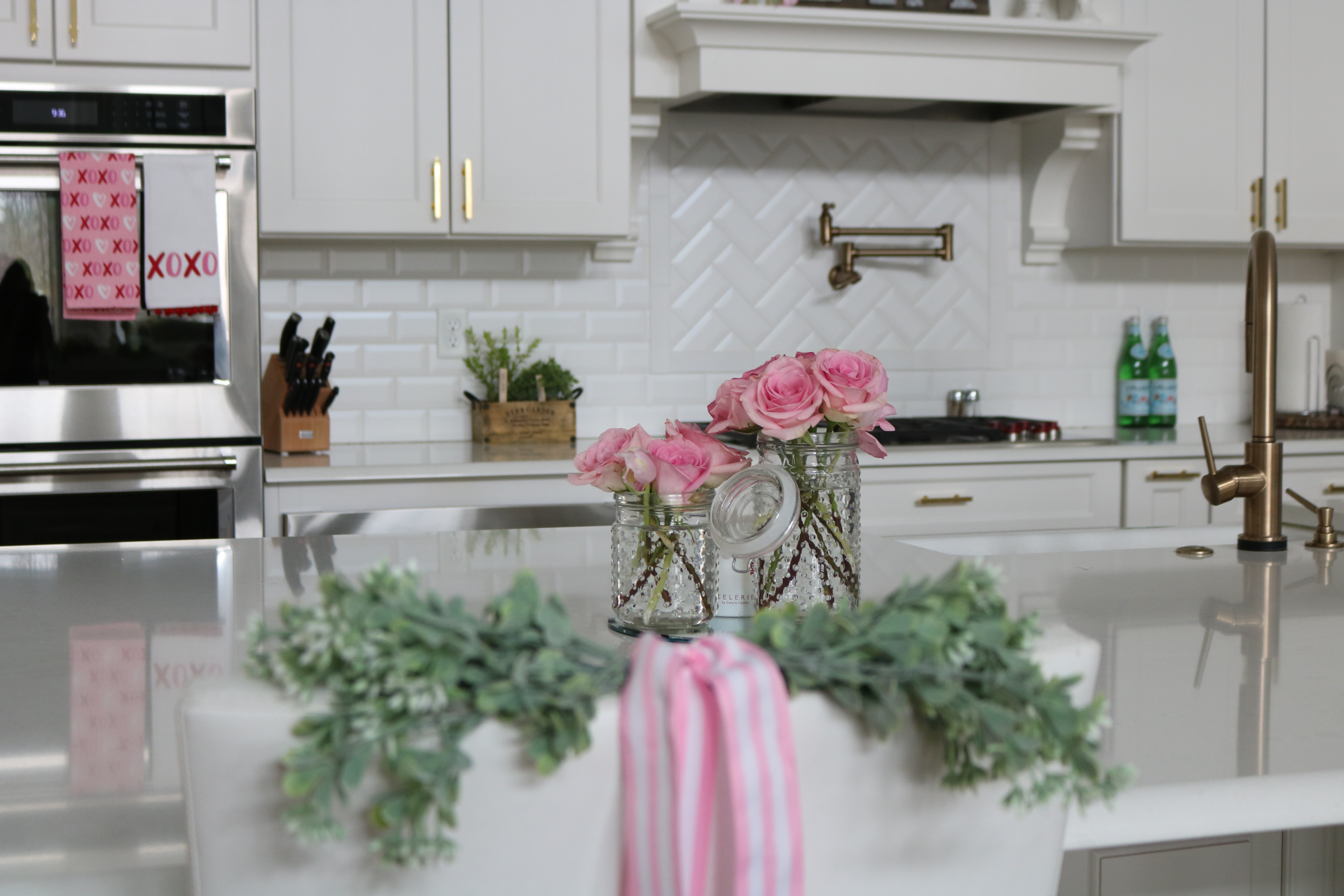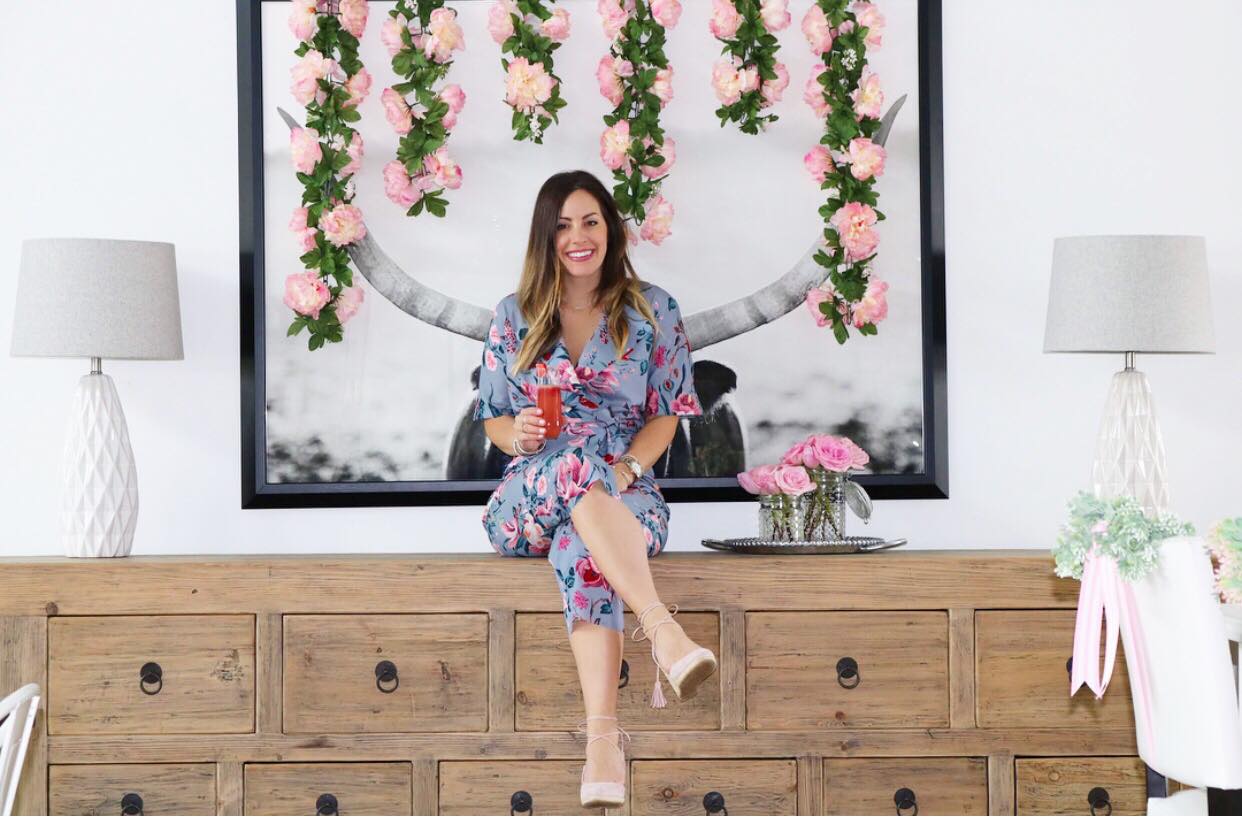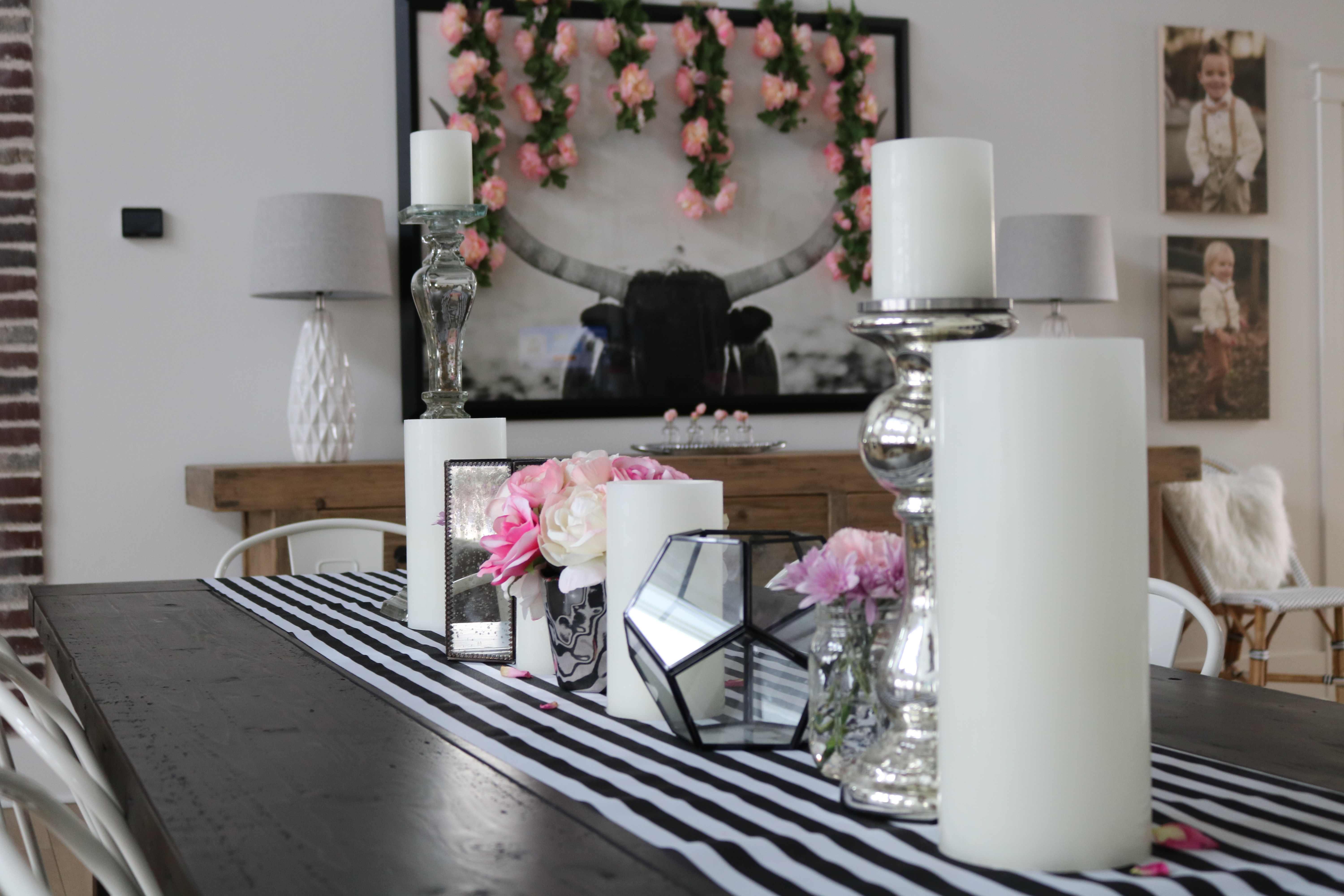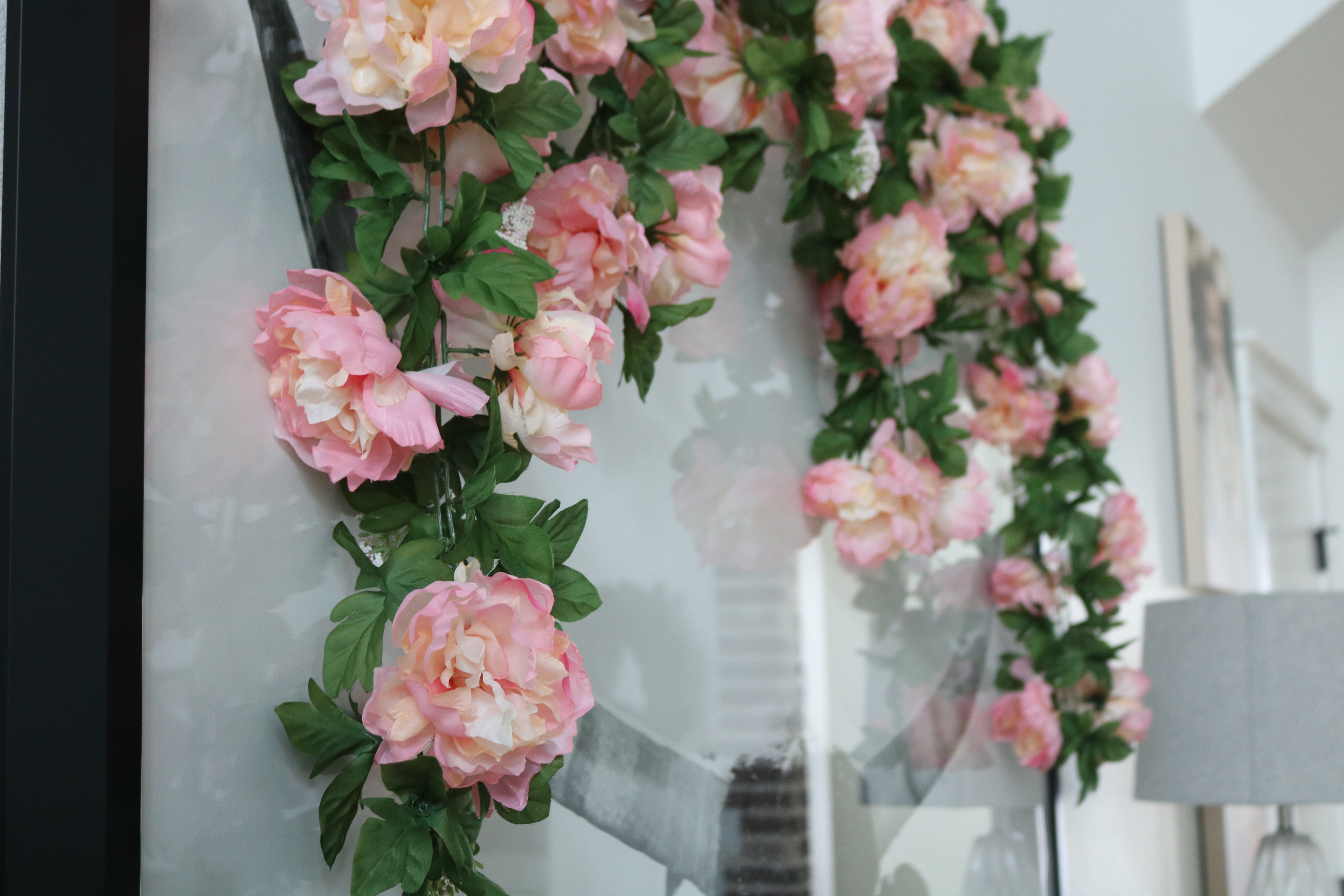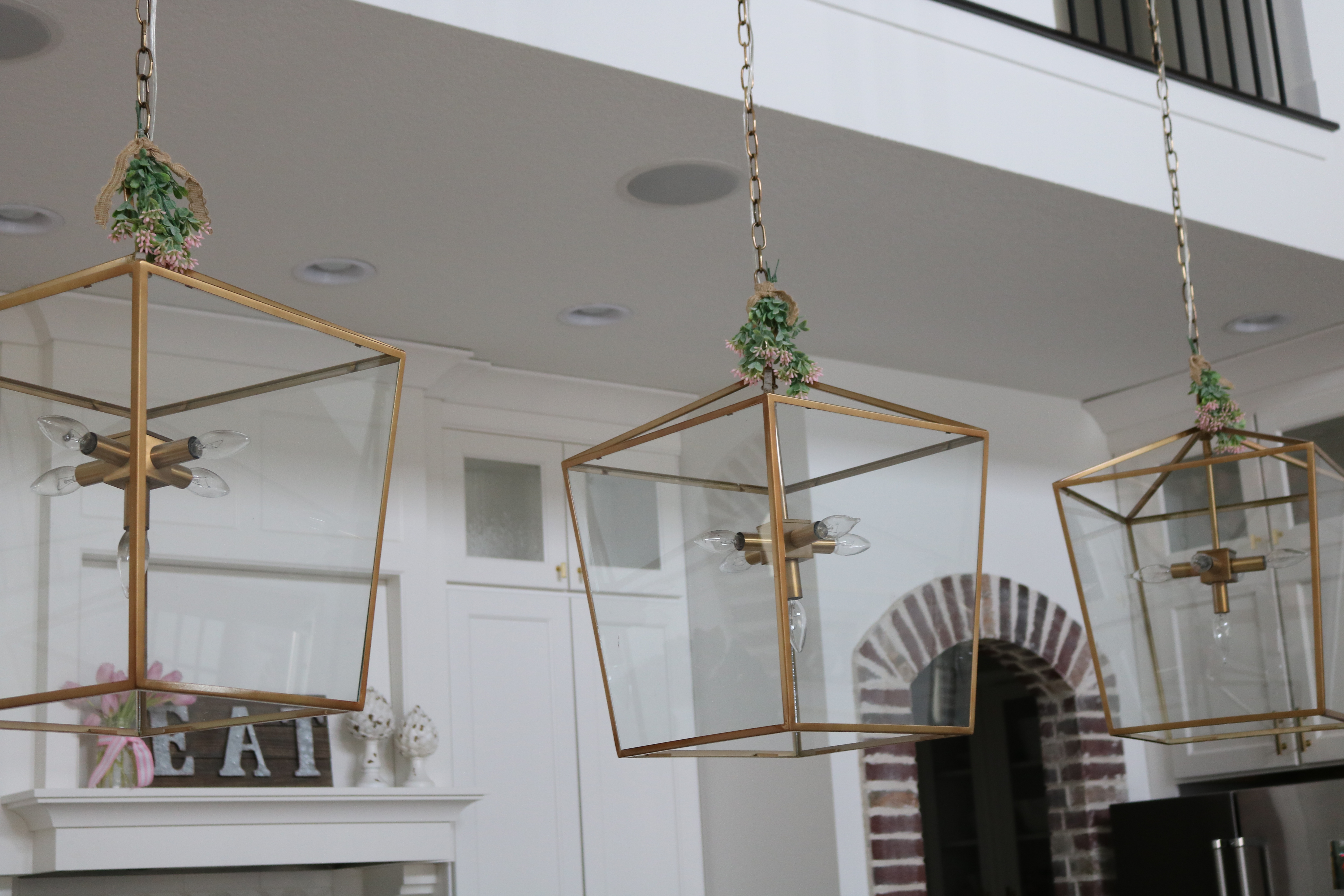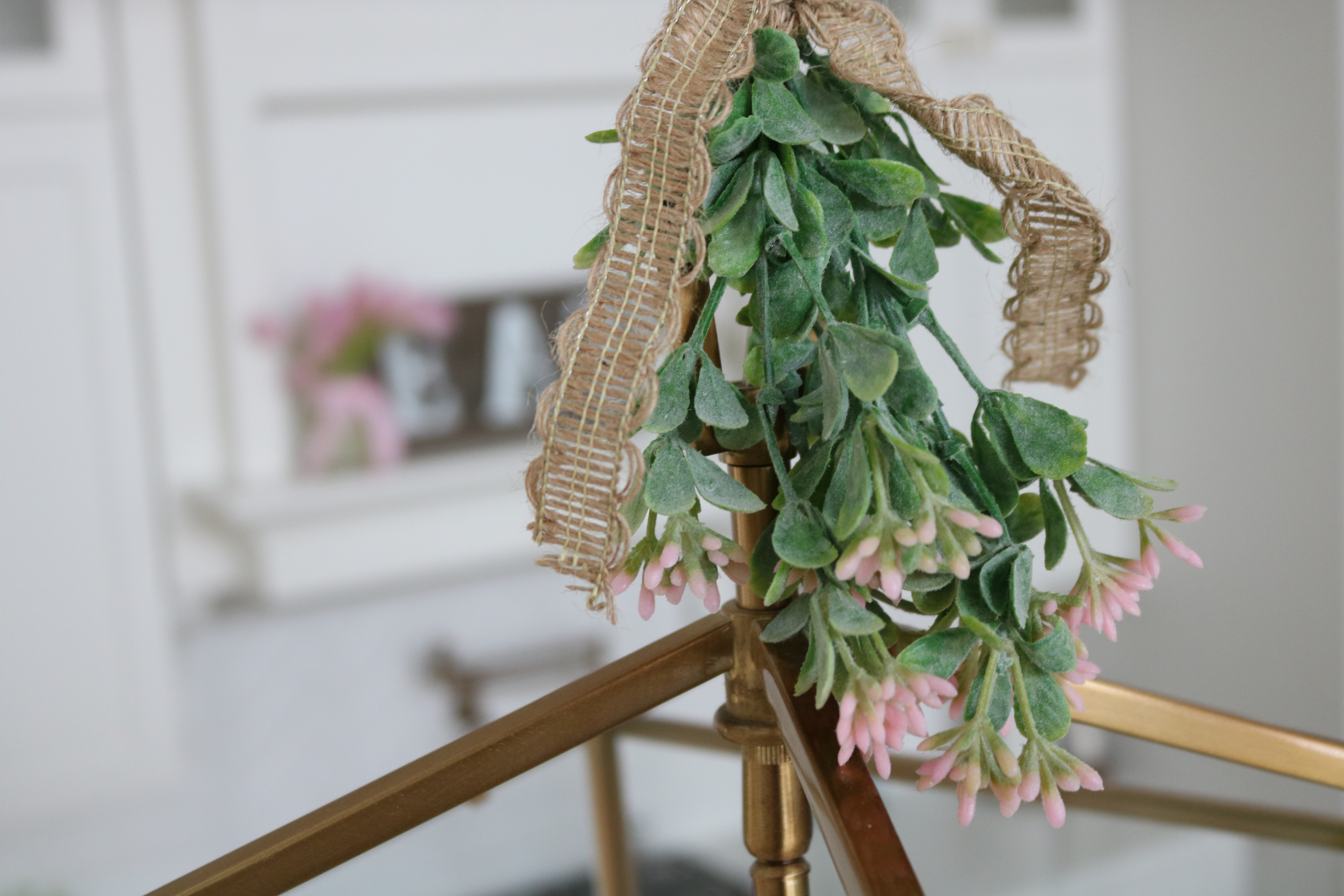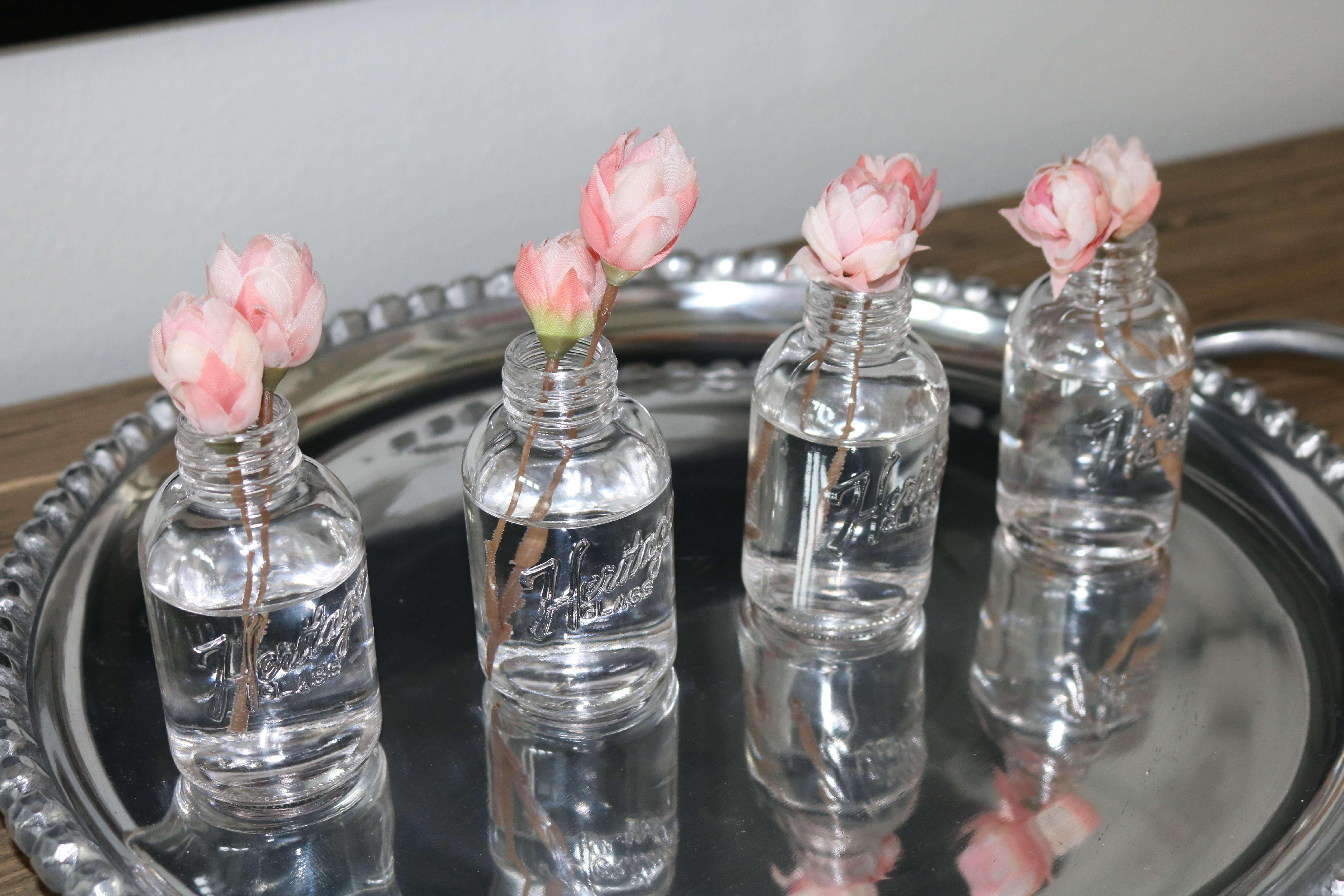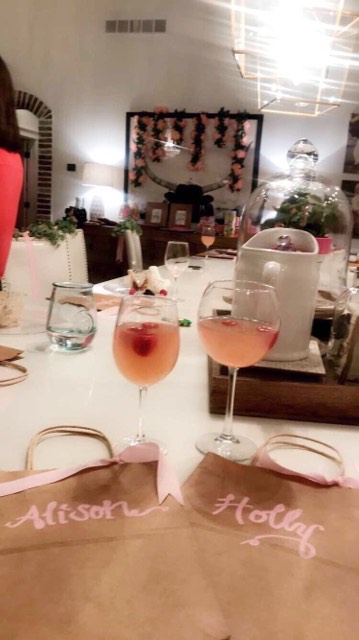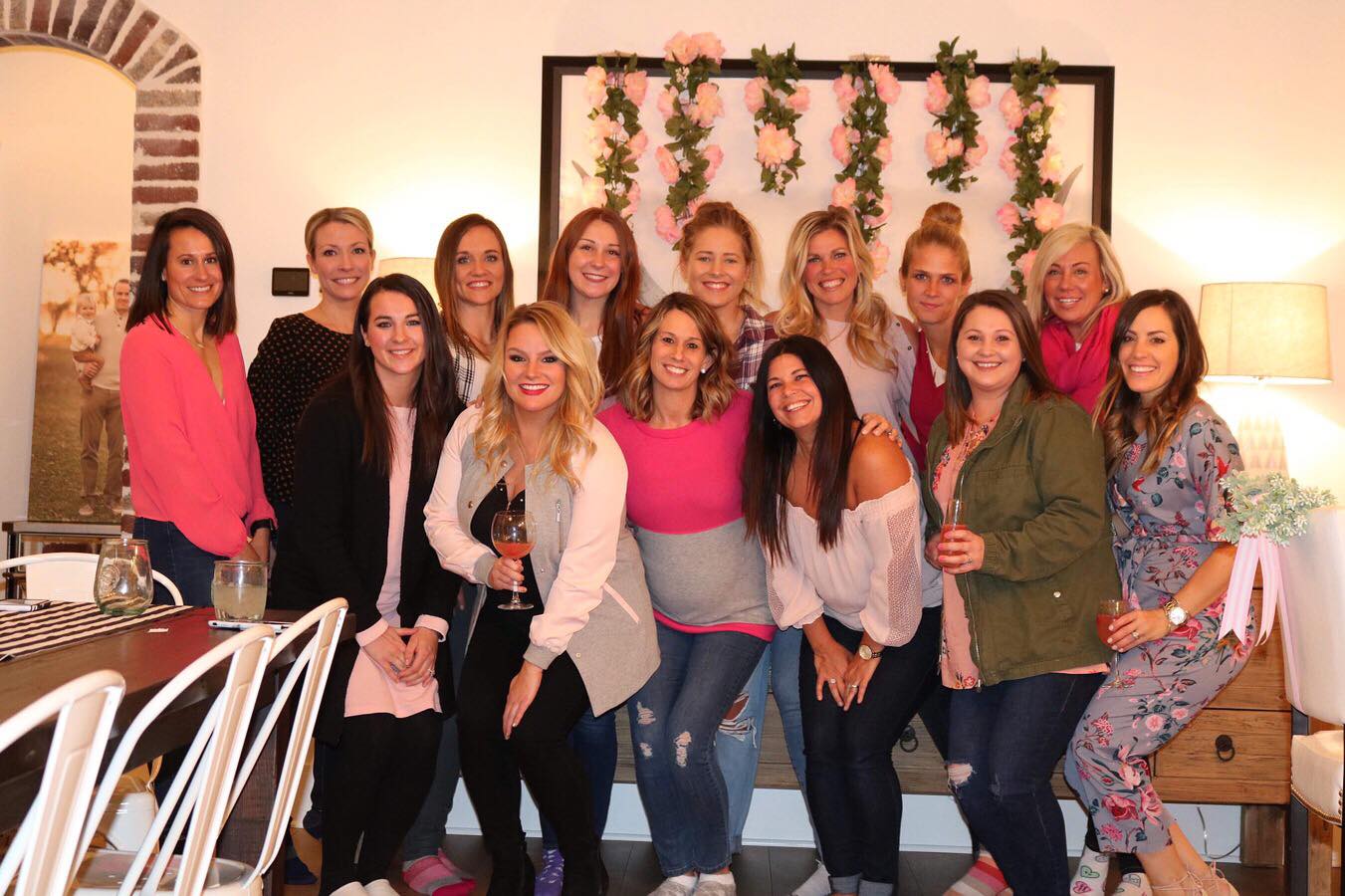 We had a great night laughing and just being together. Between kids, jobs and life in general it can be hard to carve out time for your girlfriends. We keep each other sane and it's so nice knowing that I have some strong women to lean on. I cherish each and every one of them and am grateful that I've found true, genuine friends. My heart is definitely full.
I cannot encourage you enough to plan a Favorite Things party with your crew! It is such a fun time and I would love to see what you come up with!
-Madeline