It's SUNday FUNday! Hoping you're all enjoying your long Holiday weekend. We attended our friends (who also happen to be our neighbors, lucky us!) 4th of July party last night and it was a blast (no pun intended)! Good food, great company and we got to watch my handsome hubby and a couple of his buddies shoot off some gorgeous fireworks. Our baby was home with our sweet babysitter and my 4 year old thought it was the greatest thing that he got to run around with one of his little besties all night. There's something magical about watching your little love watch in awe as the sky lights up with bright colors. It was definitely a night to remember.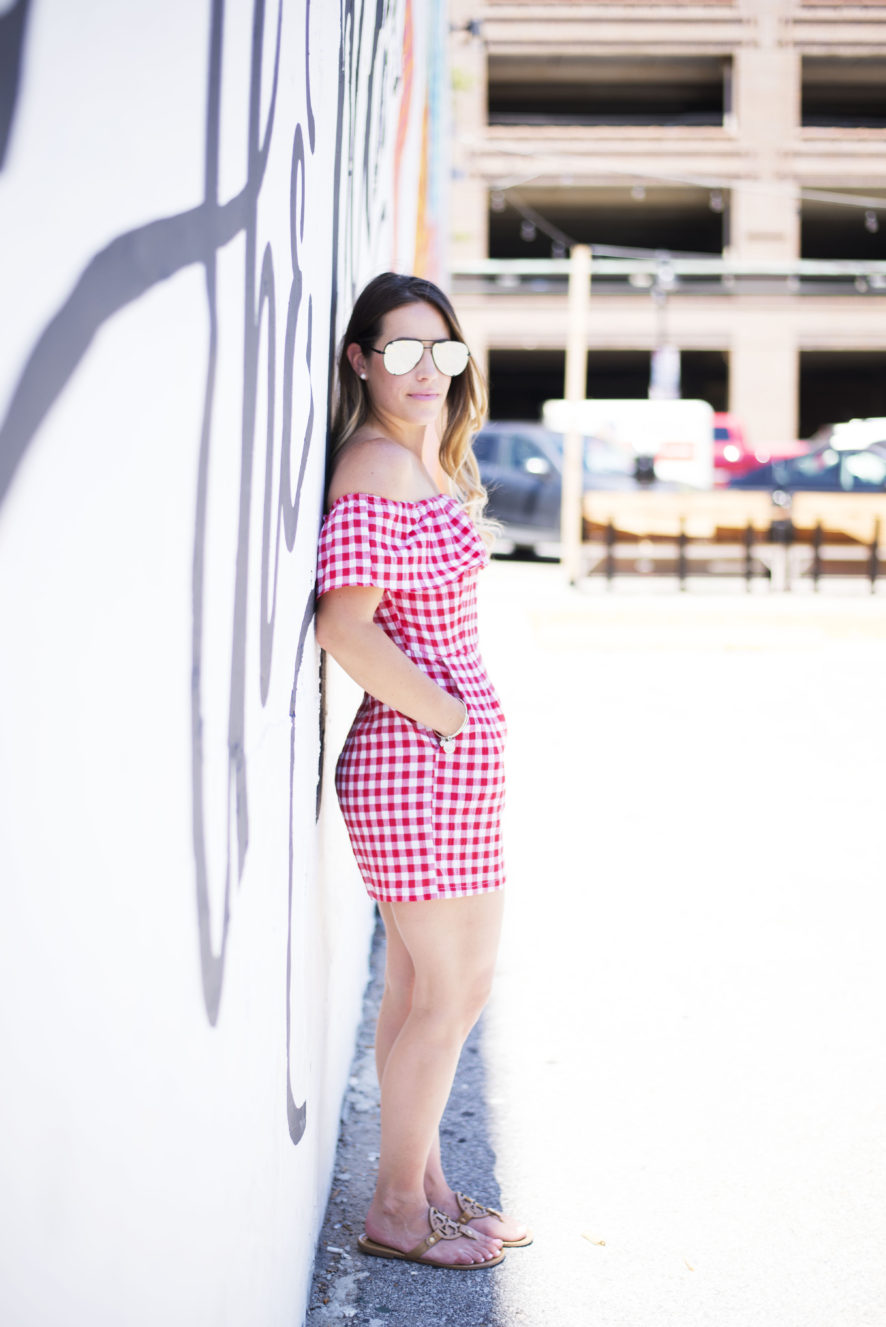 Being 5'2″ I am a huge fan of rompers. Unlike almost all of my jeans and dresses, I rarely ever have to get a romper altered. This vibrant, red gingham ROMPER has been on repeat this summer. BONUS: It's only $24! It's so fun and can be dressed up or down. Plus, who doesn't love this feminine off the shoulder trend? My favorite SANDALS go perfect with this romper and these MIRRORED AVIATORS look great on everyone. Finish this look with a stack of bangles and you're good to go!
Bracelets // Alex and Ani // MARC JACOBS // David Yurman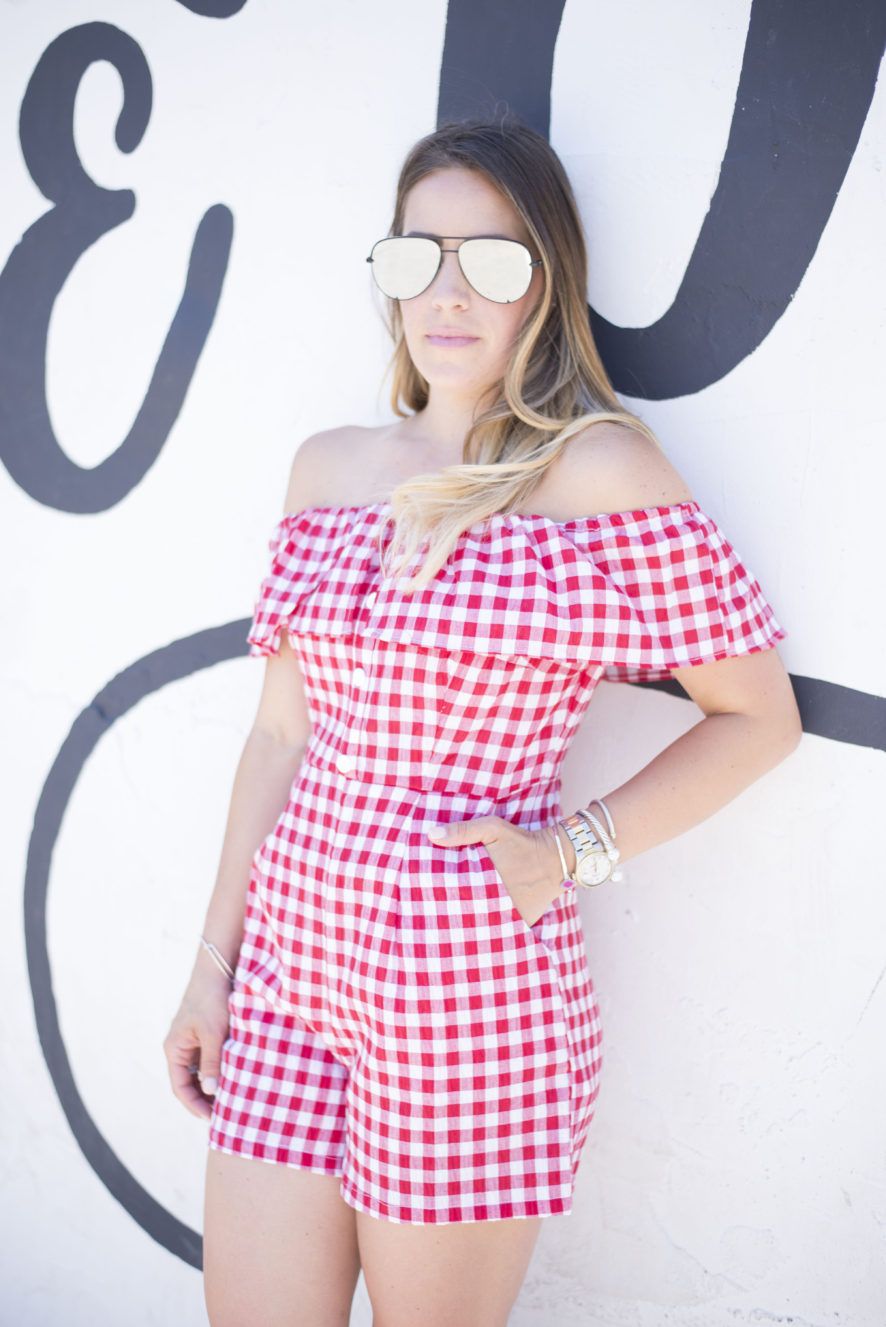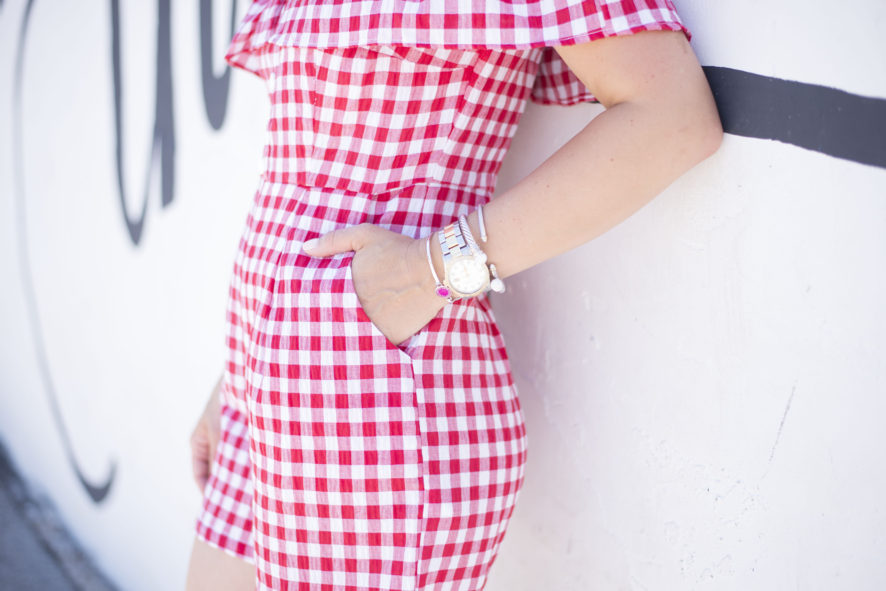 My little sister and her adorable fam are coming to visit us tomorrow… To say I'm thrilled would be an understatement! We are taking the little ones to the water park and soaking up as much sun as we can. Check back in tomorrow for an adorable maxi skirt cover up that's flattering on any body type!
Happy shopping… Enjoy the rest of your Sunday!