One of my absolute favorite things to do is entertain and have house guests. Whether it's guests for the weekend, an intimate dinner party or a big event, I love it all. Prepping the guest rooms, creating the menu and filling our home with people we love… What's not to love!? Yes, it can be a bit stressfull at times. It never fails, within minutes of expecting guests it seems like one of our tiny men chokes & pukes, gets a bloody nose, puts a hole in the wall or decides to get naked. This used to drive me crazy as I was running around trying to finish last-minute touches but I've learned to embrace it. Perfection is unrealistic and I would take our controlled chaos over a quiet, picture-perfect home most days.

We do not have any family in Iowa so it was really important that we have a nice, quiet place for our familes (and friends) to stay when visiting. Our two guest rooms are in the basement. When guests are staying over-night I start prepping a couple days before their arrival. I wash their sheets, make sure their rooms and bathrooms are clean, pick up some fresh flowers, stock the basement beverage fridge and put together a small basket with snacks in their rooms. One thing they all seem to appreciate is this Wifi sign. I also like to make sure their bathroom cabinets are stocked with anything they may have forgotten: toothbrushes, tooth paste, lotion, makeup remover, blow dryer etc.
TIP: To keep your bedrooms & bathrooms smelling fresh, place 1 or 2 dryer sheets throughout the room.
Top Picks for House Guests:
When hosting dinner parties or get-together's I create the menu 3-4 days in advance. This usually entails calling my mom and little sister and asking if they have any new recipes as well as scrolling thru Pinterest. I love walking into someone's home and being overcome with warmth and the smell of burning candles. This candle is ALWAYS burning in our home. It creates the coziest vibe in our entry way and I could not love it more. They also make a hand soap and lotion caddy in the exact same scent. Heavennnnn. I like to keep one at our kitchen sink and in the guest bathrooms.
Top Picks when hosting get-together's:
And a few pics from our last Holiday Party: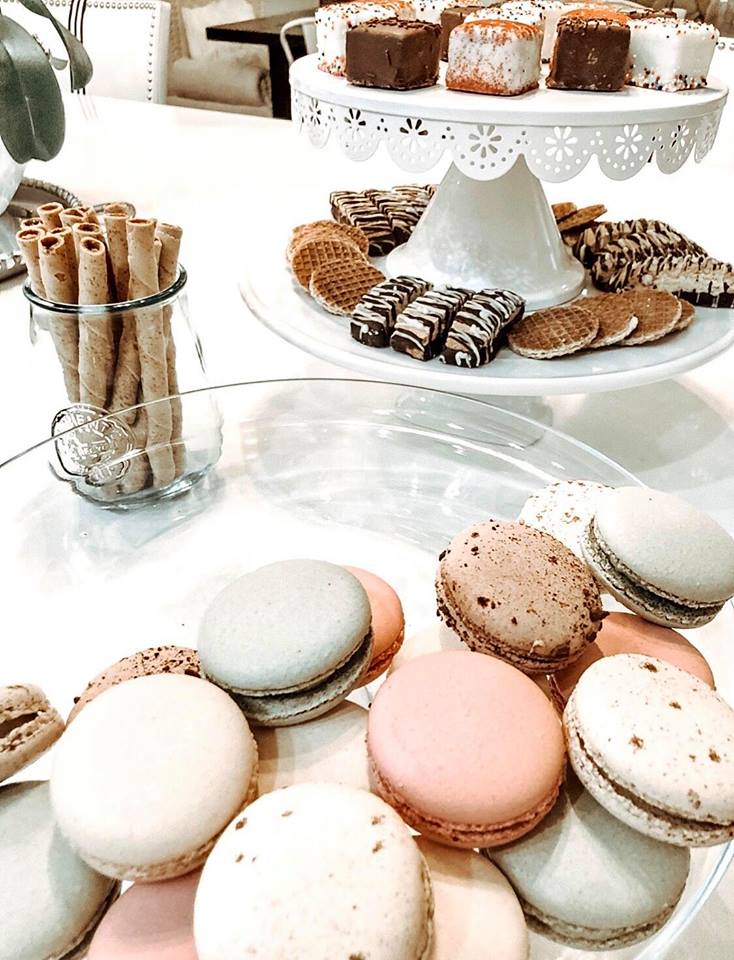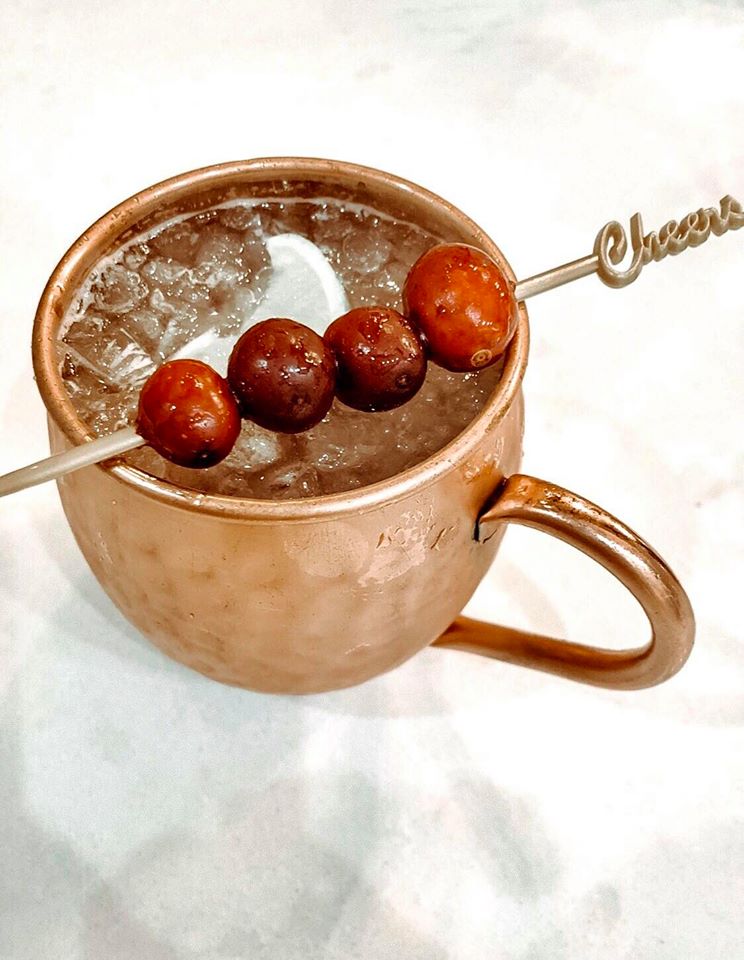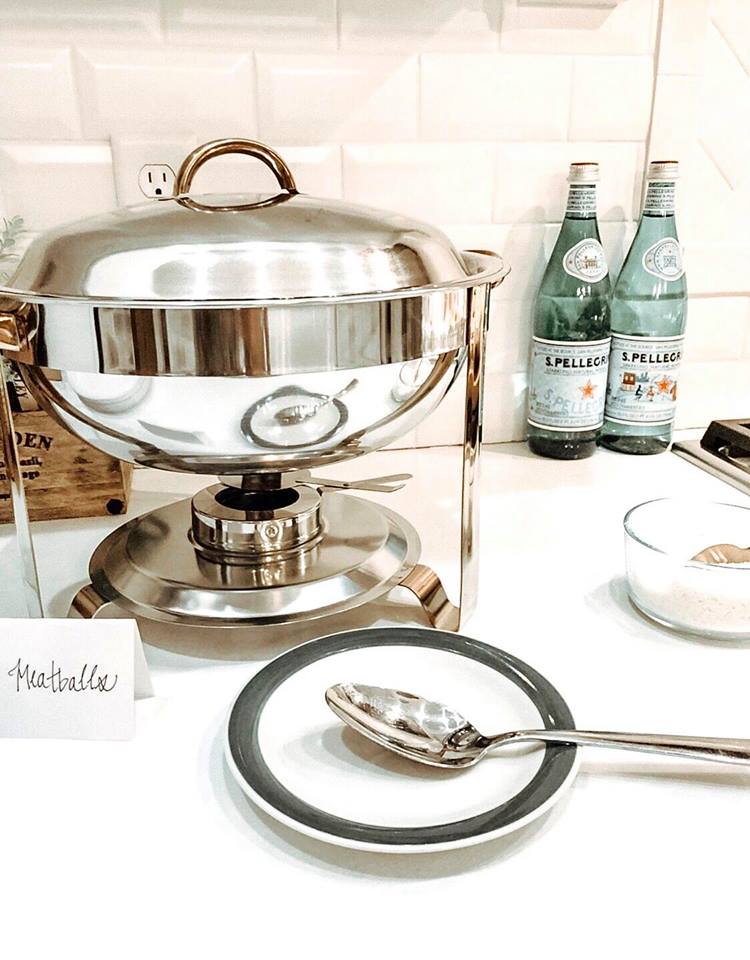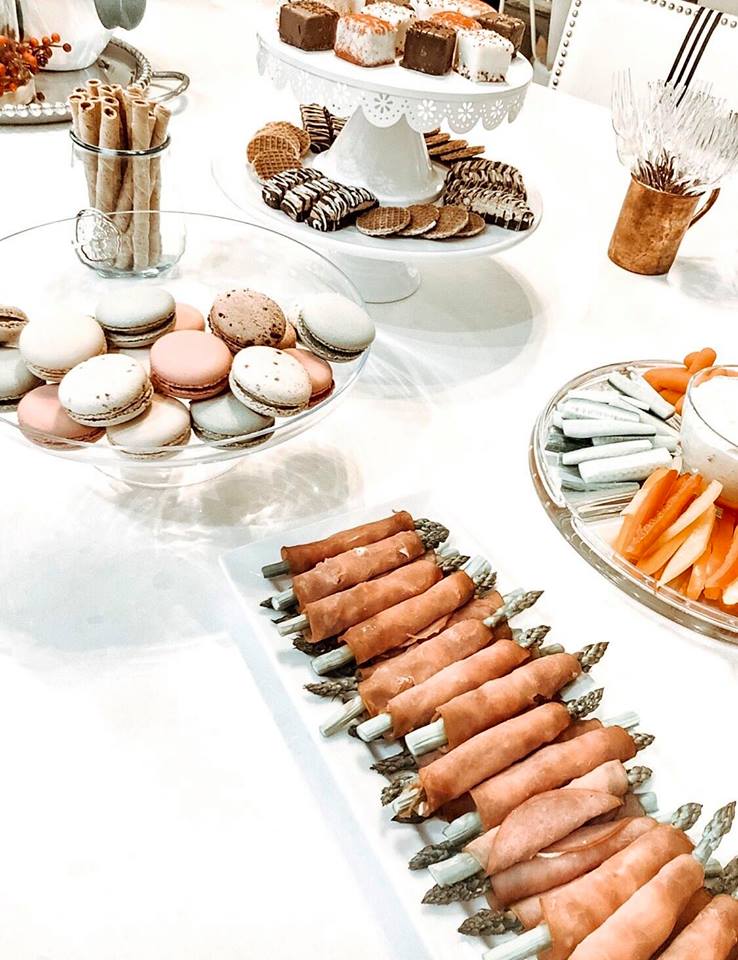 I cannot think of a better way to spend our free time than by having the people we love fill our home. A busy home is a happy home.
Happy hosting & Happy shopping!
-Madeline