Sweet.Potato.Hash. Need I say more? This has been a crowd pleaser in our home for many years. Doug follows some version of Whole30 or Paleo year-round, (lucky me ;)) so I have a pretty legit inventory of recipes that are Paleo/Whole 30 compliant. I snagged this recipe from a fellow crossfitter almost 6 years ago and have tweaked it several times to fit our taste buds. Fun fact: Ripken was 7 weeks old the first time I tried CrossFit. I went on and off for 3ish years but I never fell in love with it. Unlike my husband who goes 6x a week at 4am. I am however a HUUUUGE fan of Orange Theory and most recently the Peloton, but that's a whole other post.
Back to this delicious dish— Aside from Ripken, who gags just looking at ground turkey, this is our households favorite meal. Our little Rome cannot get enough which is probably the main reason I enjoy making it so often.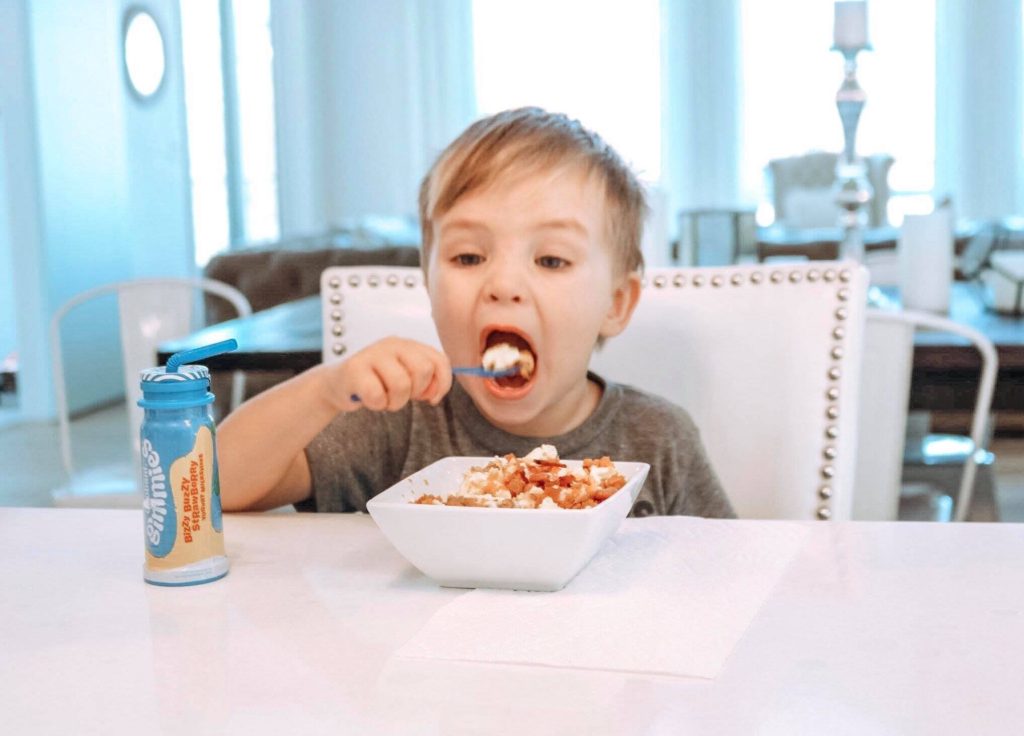 This meal is good at any time of the day. We eat it for breakfast, lunch or dinner and it's even better the next day for leftovers. It's a pretty easy meal to prep but it does take a little muscle to shred the sweet potatoes. I usually peel them and set them aside for Doug to shred. What's the point of being a real-life G.I. Joe if you can't shred some big ol' sweet potaoes for your bride, right?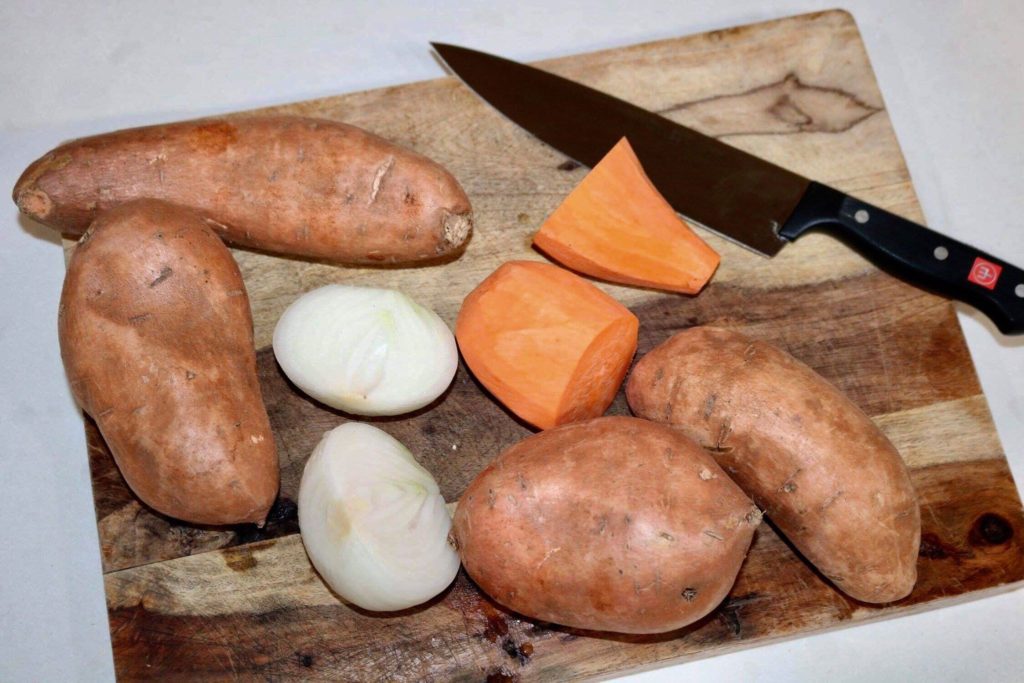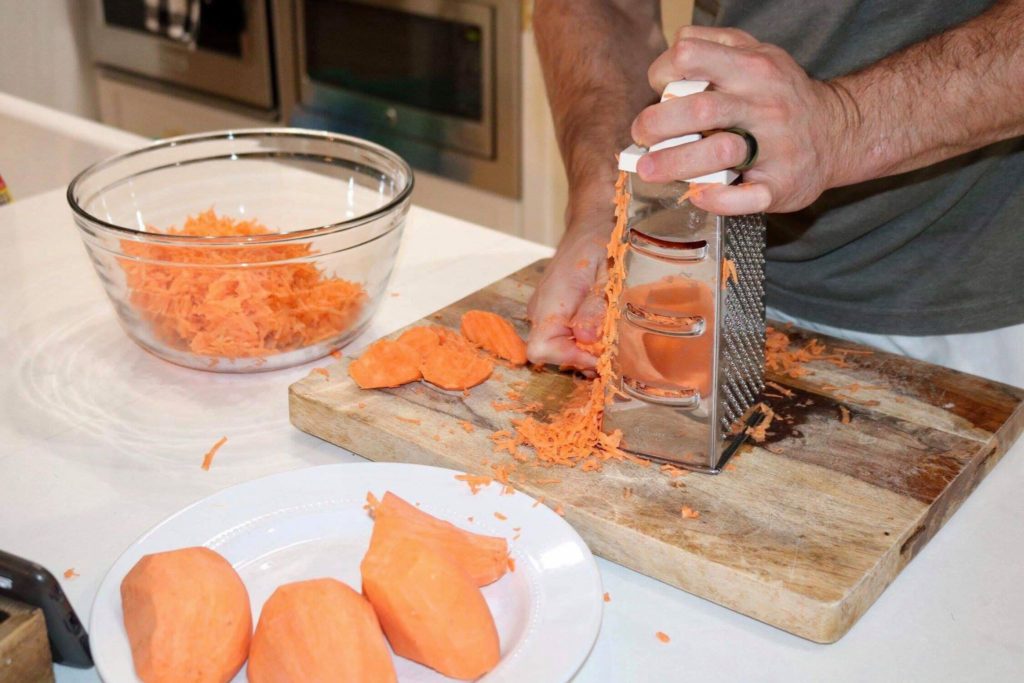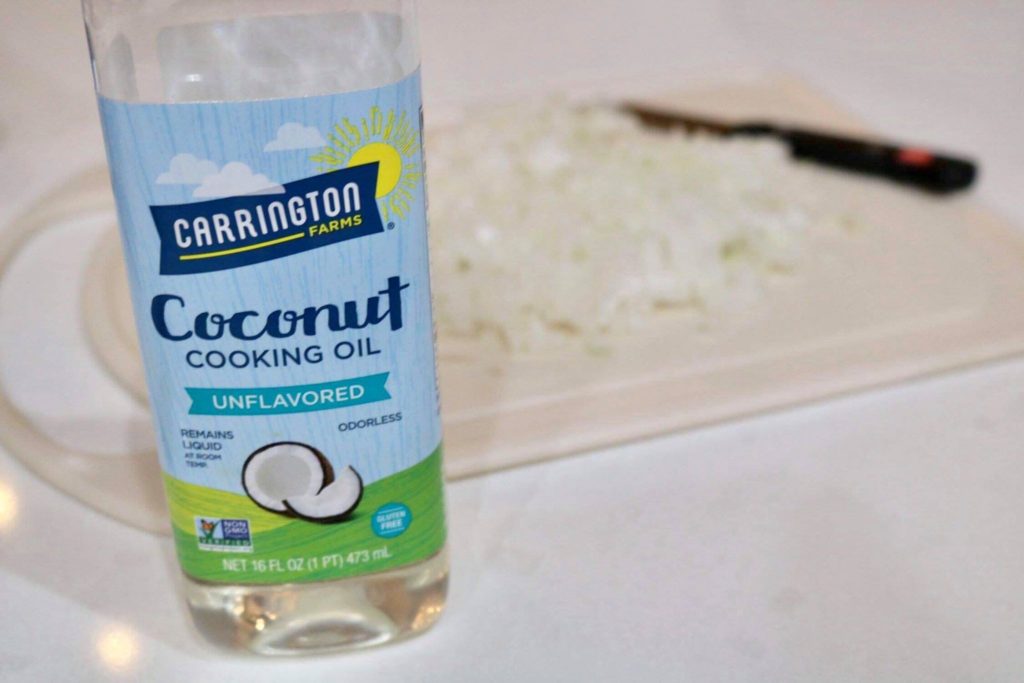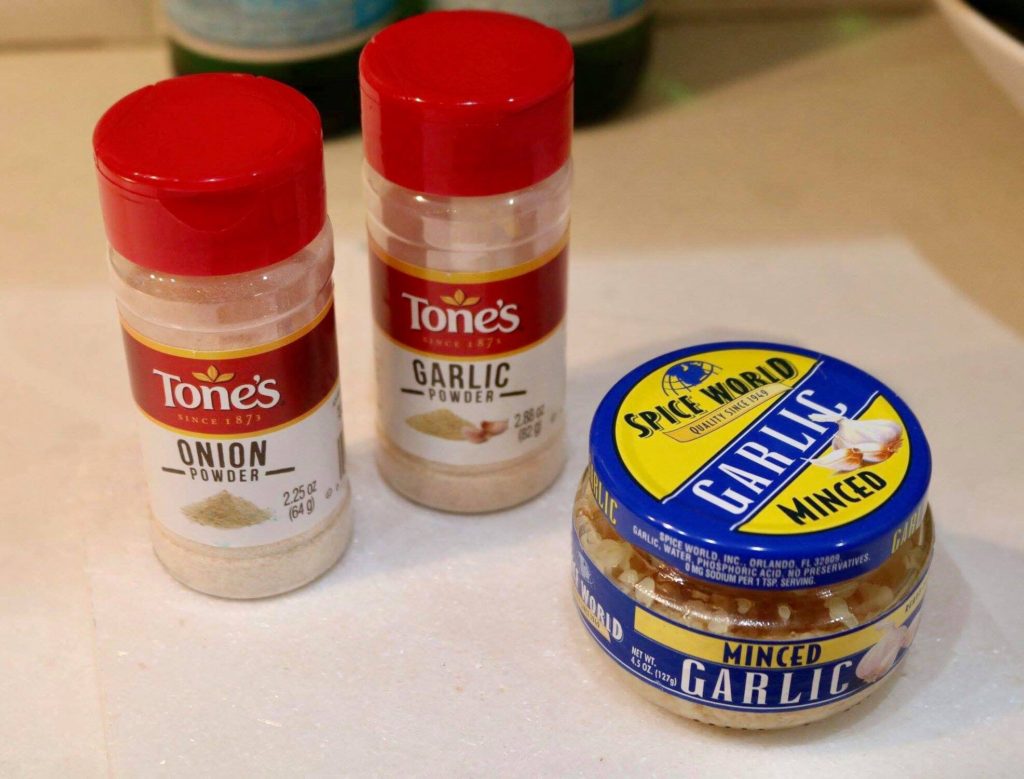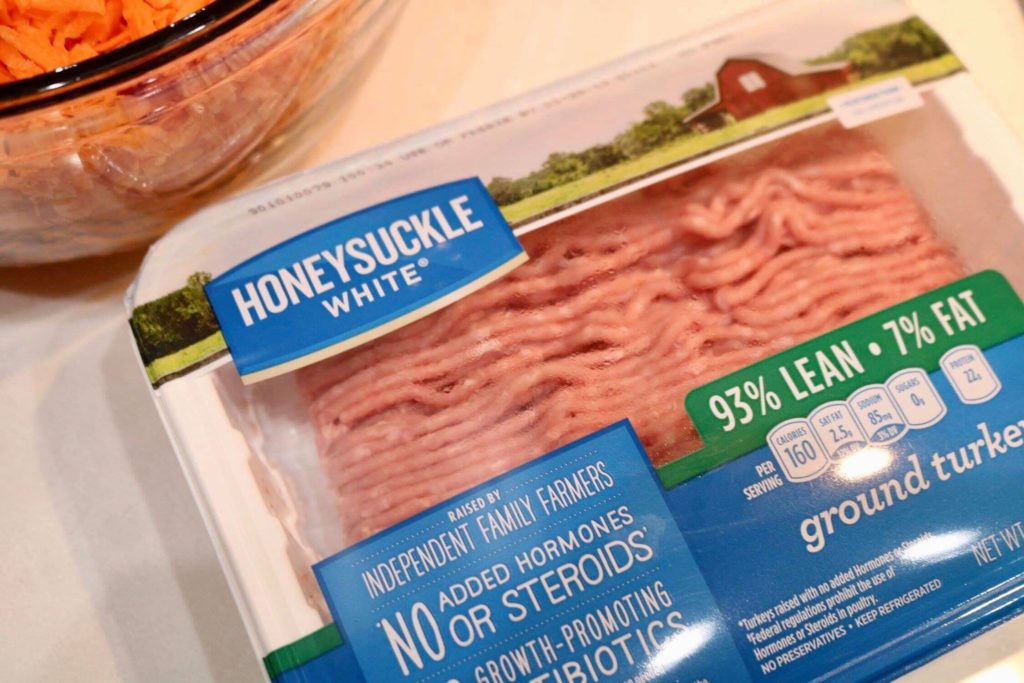 INGREDIENTS
4-6 Large sweet potatoes
2lbs Ground Turkey (I use Honeysuckle White 93% lean)
1 Large onion, diced
10 slices of bacon, cooked crispy & diced (I buy pre-cooked, microwave ready)
Garlic (To taste. I cheat & buy it in the jar. Sorry Mom)
Salt & Pepper (to taste)
Garlic powder (1/2 tbsp)
Onion powder (1/2 tbsp)
Eggs
Shredded Cheese (Optional. Obviously not whole30 or Paleo compliant but I don't follow those rules soooo…)
Jalapeno Hot Sauce (optional but neccessary in our home)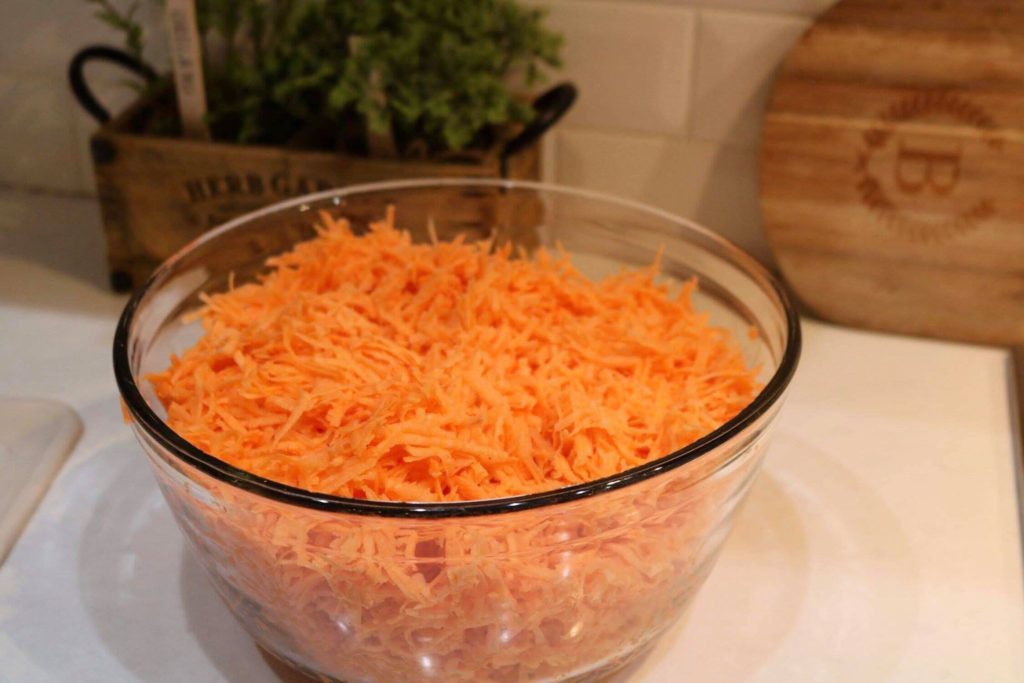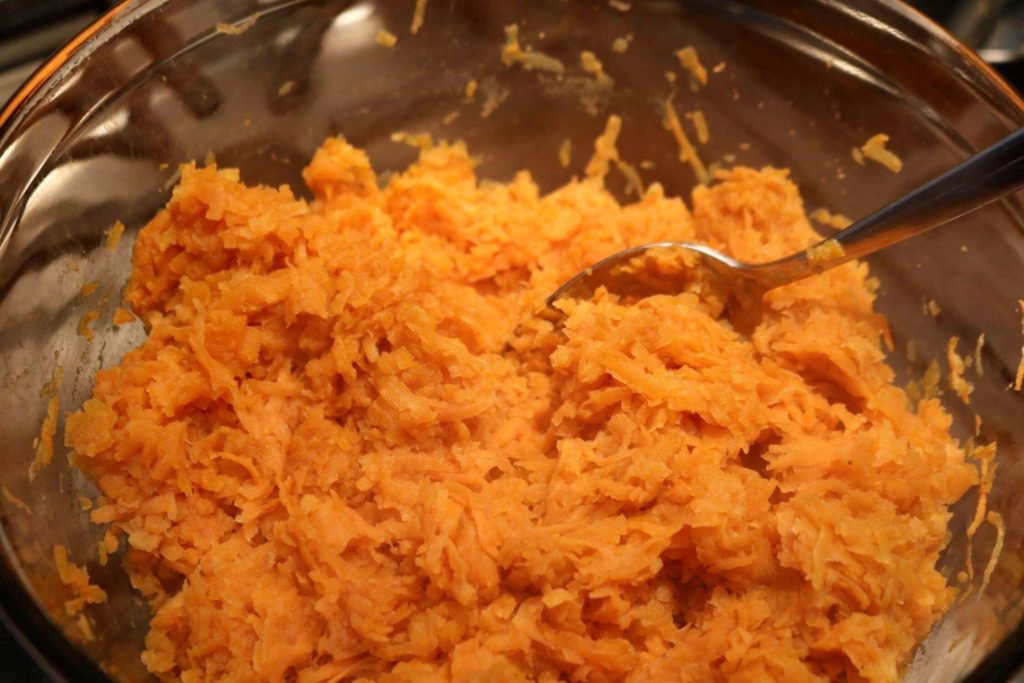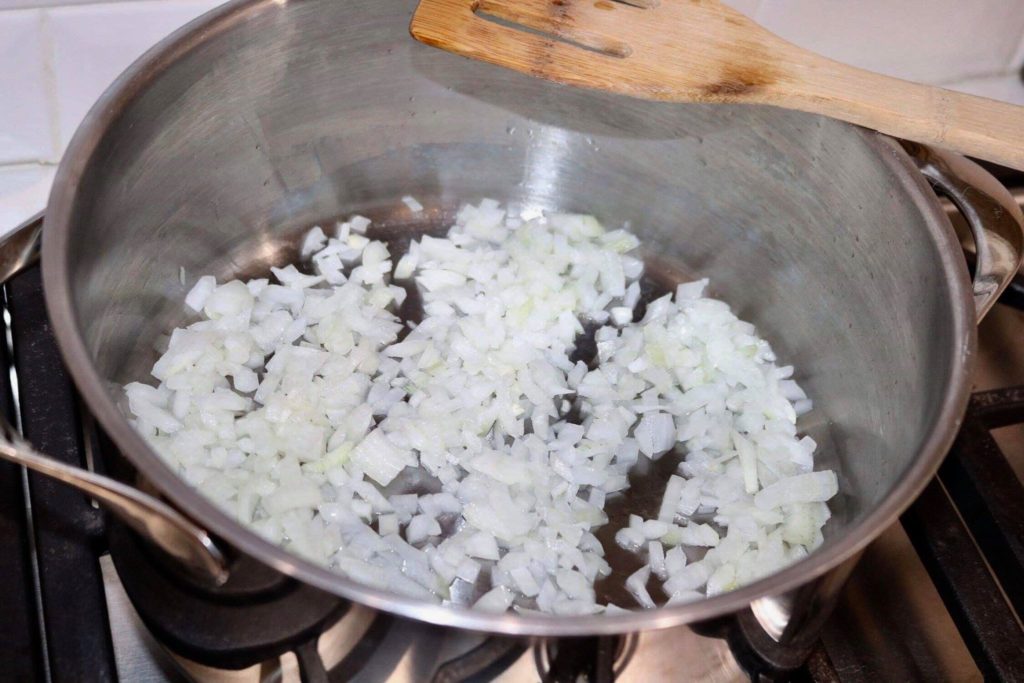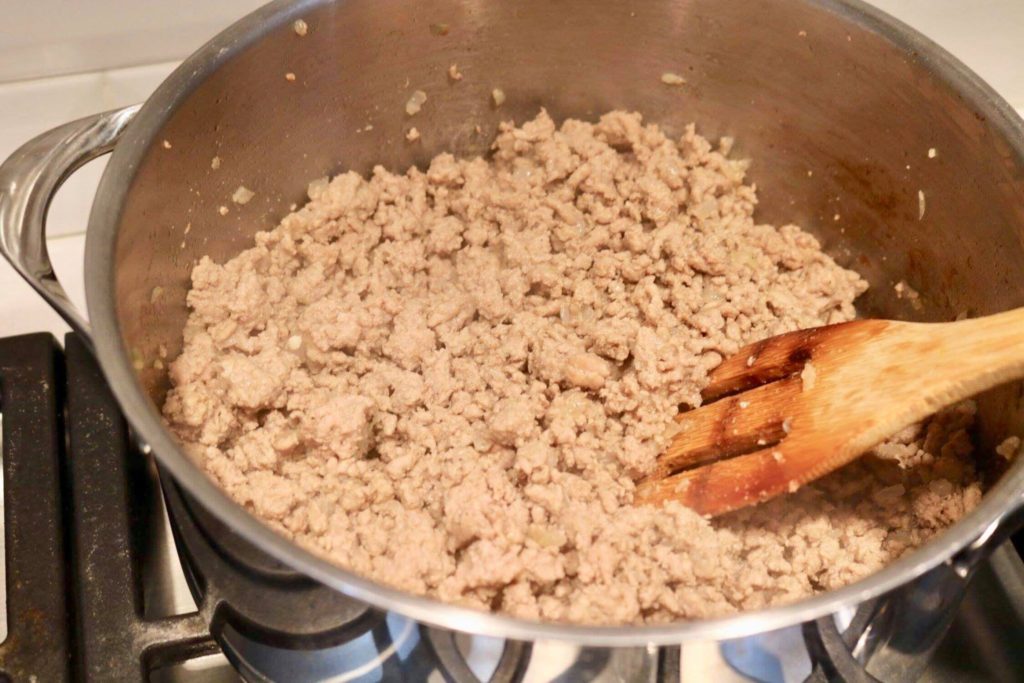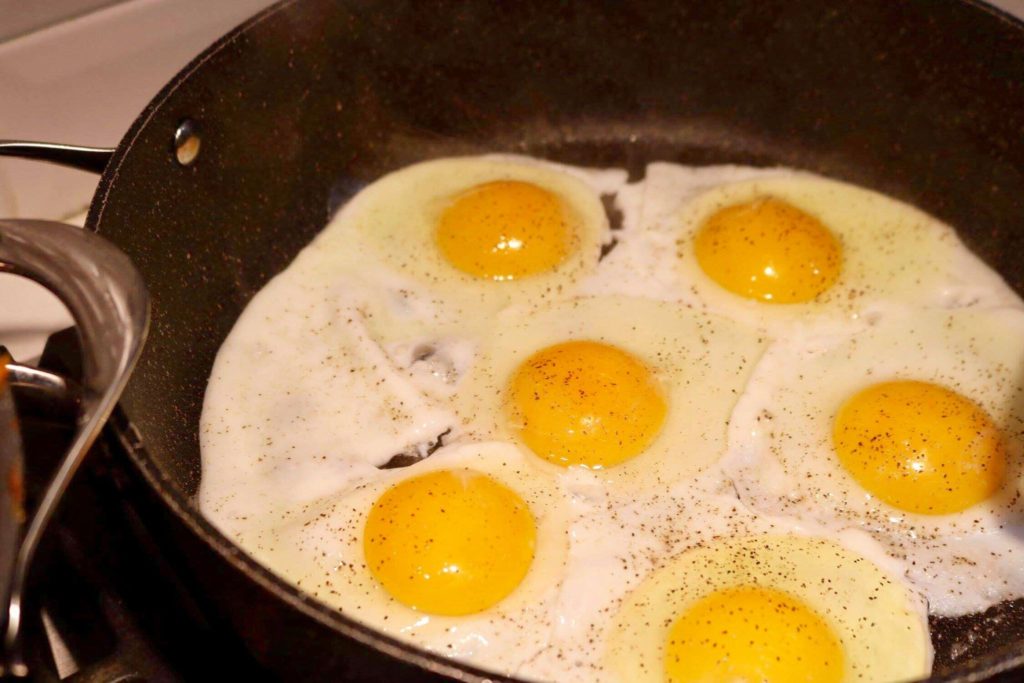 DIRECTIONS
Peel & shred sweet potatoes. Put in a large, microwavable bowl, place a wet paper towel on top and microwave in increments of 6 minutes. Stir between each 6 minutes until soft & thoroughly cooked through.
In a large pot, saute diced onions (I use cocount oil) until transluscent.
Add 2 lbs of ground turkey to the cooked onions. Once the ground turkey is cooked: Add diced garlic, salt & pepper, garlic powder & onion powder.
Add cooked, sweet potatoes to the mixture and simmer on low for 10 minutes.
Plate indivudually and top with eggs (fried or scrambled), diced bacon, shredded cheese & hot sauce.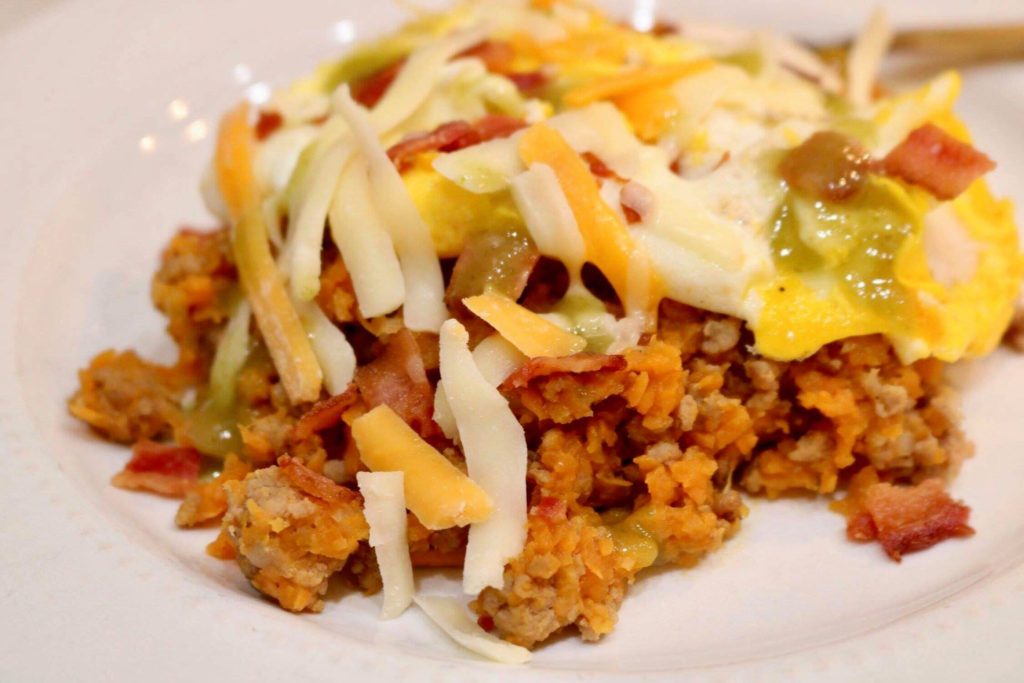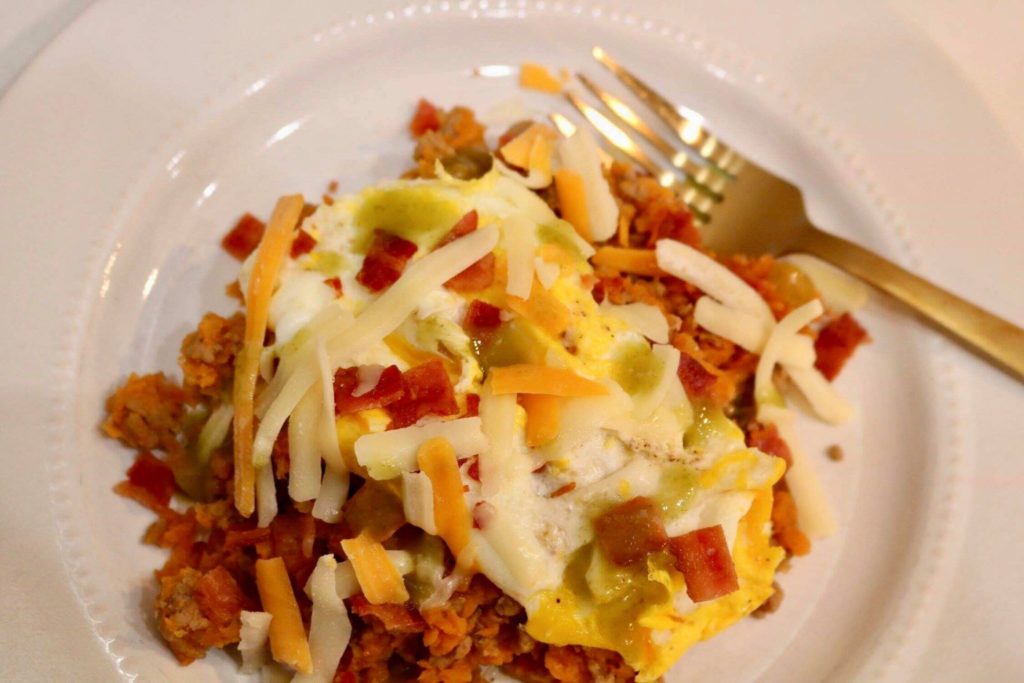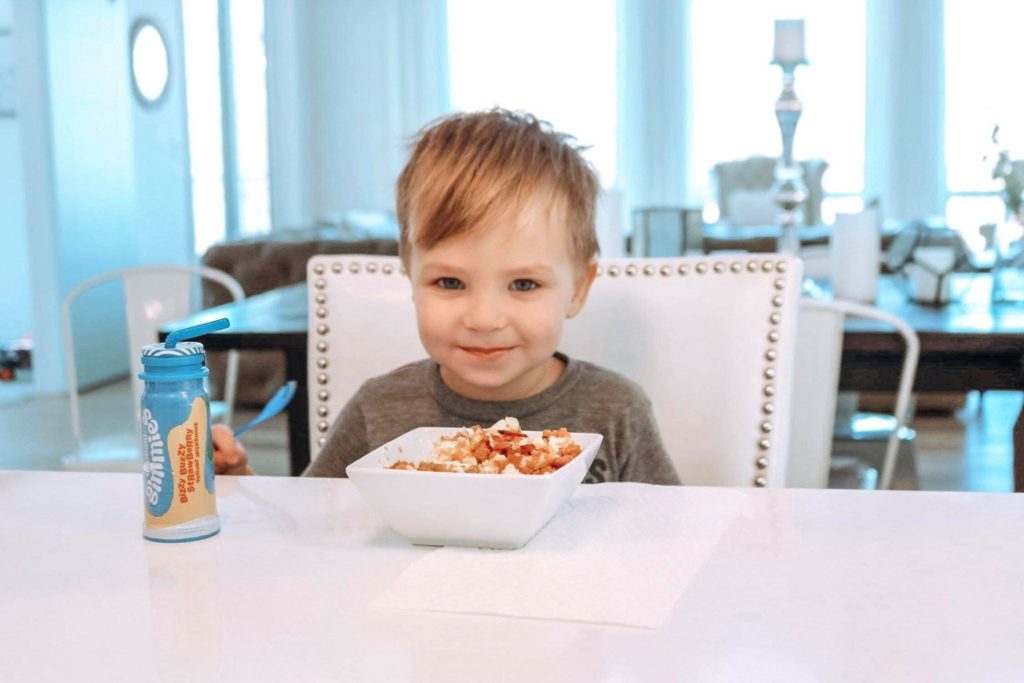 Let me know if you try this! You will not be disappointed!
-Madeline